Metallica's Hetfield: I Never Wanted to Release 'Nothing Else Matters'
Frontman says the classic tune was originally a personal thing he made just for himself.
jomatami
Ultimate Guitar

jomatami
UG News editor since early 2013. King Crimson fan. I handle the news around here.
Posted Mar 20, 2017 04:04 PM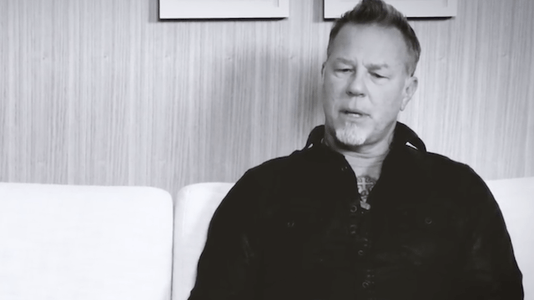 James Hetfield said he never wanted to release "Nothing Else Matters," explaining how one of Metallica's most well-known songs was simply something he made just for himself and no one else.
The musician told Jeff Woods (transcribed by UG): "'Nothing Else Matters' was a song for me. It was not to be heard by the general public. [Chuckles]
"It was a song written in hotel rooms on ['Justice'] tour about missing friends at home, being out for such a long time.
"That was a song that was not meant to be played for other people, it was for me. I think that's important - to write music that makes you feel good, I've got quite a few songs that are like that.
"'Nothing Else Matters' was heard by the band, they thought it was amazing. I though, 'You're crazy. That's just this sappy ballady thing that makes me feel OK.' 'No, that's good!' That just goes to show I have no idea what's good. [Laughs]
"But it eventually made its way out there. It was a vulnerable, vulnerable song for me, and a real risk at that time, being where I was at that time to let that song go and be heard.
"I'm really glad they all pushed for it. I think it's a vulnerable song that everyone can relate to. It doesn't really mean one thing, it's not just about relationship, I've seen that song show up for sport teams... It's a belonging, belonging song."