Mike Patton: Faith No More Is Taking an Extended Break. Don't Expect Anything Soon
"I kind of feel like we've tipped the scales a little bit."
jomatami
Ultimate Guitar

jomatami
UG News editor since early 2013. King Crimson fan. I handle the 'news' around here.
Posted Sep 12, 2017 07:31 PM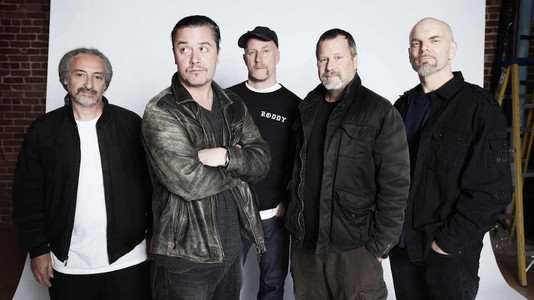 Frontman Mike Patton was asked by Full Metal Jackie on the status of Faith No More, to which he replied:
"I don't know anything. We're kind of on a extended break and if something happens, it'll happen organically and naturally but I kind of don't think it will.

"I kind of feel like we've tipped the scales a little bit, but we'll see, who knows? I've learned my lesson not to say 'No.'

"It's one of those things, kind of like going to a family reunion and get along with your uncle and you're like, 'Oh, we're going to go to the next BBQ. Fine.'

"It's really the way it is for us."
In 2015, Faith No More returned with "Sol Invictus," their first album in nearly 20 years. Right now, Mike is busy with Dead Cross alongside Dave Lombardo and Retox's Justin Pearson and Michael Crain.
Discussing Dead Cross, Mike said:
"It's going so well and it feels really good - we get along real well. I don't see why we shouldn't put out a few more records and keep touring. So, we'll see. I've learned to not make too many promises in advance, so, who knows? [Laughs]"