Municipal Waste Frontman: 10 Albums That Changed My Life
"That album is one of the greatest thrash records of all time and not a lot of people even know about it, it's weird."
jomatami
Ultimate Guitar

jomatami
UG News editor since early 2013. King Crimson fan. I handle the 'news' around here.
Posted Sep 13, 2017 10:59 AM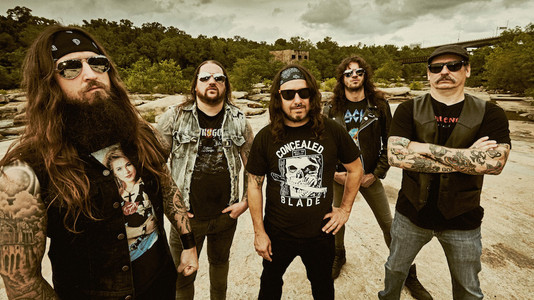 Tony Foresta, the vocalist of Virginia crossover thrashers Municipal Waste, sat down with Team Rock to jot down a set of 10 records that had a life-changing impact on him in various ways.
You can check out the man's picks below, consult the source for the whole thing.
The first album I ever bought was: Huey Lewis and The News - Fore! (1986)
"Their early work was a little too new-wave for my taste. But when 'Sports' came out in '83, I think they really came into their own, commercially and artistically.

"The whole album has a clear, crisp sound, and a new sheen of consummate professionalism that really gives the songs a big boost. He's been compared to Elvis Costello, but I think Huey has a far more bitter, cynical sense of humor.

"In '87, Huey released this; 'Fore!', their most accomplished album. I think their undisputed masterpiece is 'Hip to Be Square.' A song so catchy, most people probably don't listen to the lyrics.

"But they should, because it's not just about the pleasures of conformity and the importance of trends. It's also a personal statement about the band itself. Hey, Paul!"
Needless to say, Tony did not say this. He did pick "Fore" though, and this is what he said:
"I was a little kid and my mom took to me the grocery store and I bought it! He had some killer, catchy songs, and I still love Huey Lewis and The News. I want to eventually do a band where I'm in a suit and I sing songs about working and stuff, just like Huey Lewis."
My favorite album artwork is: Autopsy – Severed Survival (1989)
"It's the second cover of that album because they had a banned cover where a guy's getting ripped apart, but I like the second one with the doctor's looking down."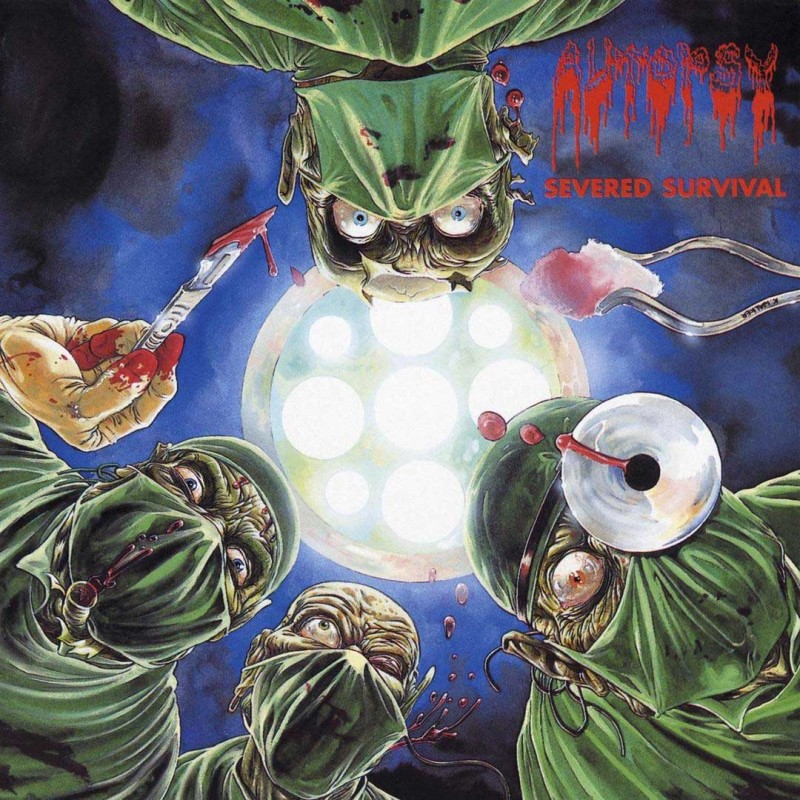 The most underrated album is: The Accused - The Return of Martha Splatterhead (1986)
"That album is one of the greatest thrash records of all time and not a lot of people even know about it, it's weird."
The album that broke my heart is: Morbid Angel – Illud Divinum Insanus (2011)
"And you know god damn well why. I don't like techno! [Laughs]"
Nobody will believe I own a copy of: Tegan and Sara – Heartthrob (2013)
"I love Tegan and Sara. They write great songs and they're great live - I've seen them a bunch of times. I'm going to see them again in November, I'm going to surprise my girlfriend."
The album that I break the speed limit to is: At the Gates – Slaughter of the Soul (1995)
"That's my shit! It's one of the first melodic death metal records that I got into. I was into power-violence and weird punk/hardcore, then that record came out and fucked up my whole point of view as far as death metal goes."
The album that reminds me of school is: Beastie Boys – Licenced To Ill (1986)
"I got this record in fifth grade, I stole it from my brother. I thought the album cover was really crazy and then I started listening to it and became obsessed with it. I'm wearing a Beastie Boys shirt right now. From being a kid to now, they're still a big influence on me."
The album I want to be remembered for is: Municipal Waste – The Art of Partying (2007)
"My favorite record I've done is 'Hazardous Mutation' because we were pissed off. We had an agenda, it was our 'fuck you' to everybody because everyone doubted us. But 'The Art of Partying' is the one I'd want to be remembered for. I imagine everyone would usually say their new album but I'm not going to be that guy."
The album I wish I'd made is: No Comment – Downsided (1992)
"Whenever I hear No Comment I'm like, 'Fuck! I can't believe a band sounds like that!' It's so good."
A kid asks me what metal is. I give them a copy of: Iron Maiden – Killers (1981)
"That's a good starting point for a kid; it's very accessible to people that are into different things. It was one of the first records that got me into Iron Maiden."