Rolling Stone
 has published a handy infographic telling you everything that you need to know about music sales in 2013.
The infographic reveals, amongst other things, that there were 118 billion music streams last year, which would have been $59 million worth of album sales, that sales of rock albums are down 5.9% from 2012 and that CDs are still the dominant format by which people buy albums.
Check out the full chart below: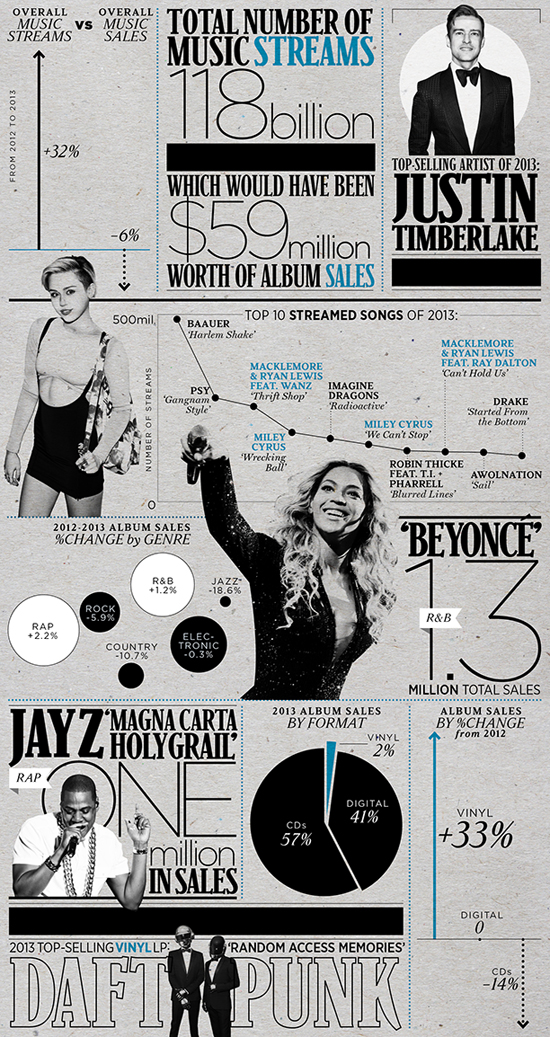 The Rolling Stone chart also confirms that streaming is fast becoming the predominant way in which people listen to music. Overall music streams are up 32% from 2012. Overall music sales, however, have seen a 6% slump. According to the inforgraphic,
Justin Timberlake
was the top selling artist of 2013.