Nickelback's Kroeger Rips Corey Taylor, Calls Stone Sour 'Nickelback Lite,' Slipknot a 'Gimmick'
"He talks about how easy it is to write a hit song. Well, show me."
jomatami
Ultimate Guitar

jomatami
UG News editor since early 2013. King Crimson fan. I handle the 'news' around here.
Posted Jun 19, 2017 10:19 AM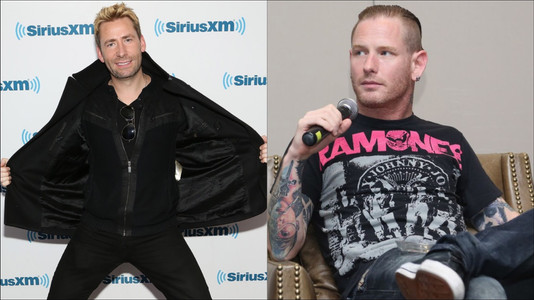 Nickelback frontman Chad Kroeger threw some shade at Corey Taylor, telling Metal Covenant (via Blabbermouth):
"I can't think of another band that's as diverse as we are. I can't.

"And I don't think that's me talking from pride or ego. I mean, you're sitting across the table. You [the journalist] know what you're talking about."
After asking the journalist to name another diverse act and the journalist replying with Stone Sour, Chad said:
"Stone Sour?... Yeah, 'cause they're trying to be Nickelback. *takes a swig of beer* Corey Taylor has said some really nasty things about me before in the press.

"He talks about how easy it is to write a hit song. Well, show me. Show me. Write one. I have yet to hear one.

"They're okay. But they're not as good as Nickelback. They sound like Nickelback Lite.

"[Slipknot and Nickelback] were signed to the same label.

"They had to put on masks and jump around. How good can your music be if you've gotta beat each other up on stage, throw up in your own masks every night...

"Music shouldn't come with a gimmick; music should just be music. None of my favorite music comes with a gimmick.

"And he got tired of sitting behind a mask - he wanted people to know what he looks like - so he started Stone Sour."
Once again, the world is eagerly awaiting for what Corey Taylor has to say. Stay tuned.