Opeth's Akerfeldt Reacts to Mike Portnoy Wanting to Form a Band With Him
"It's mostly him. I would say he's a bit of a workaholic."
jomatami
Ultimate Guitar

jomatami
UG News editor since early 2013. King Crimson fan. I handle the news around here.
Posted May 16, 2017 01:59 PM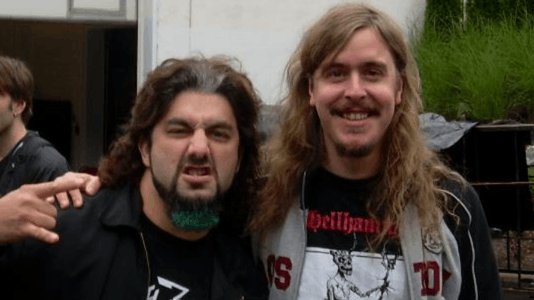 Opeth mastermind Mikael Akerfeld was asked on The Metal Teddy Bear Experience about Mike Portnoy's burning desire to collaborate, to which he replied (transcribed by UG):
"It's mostly him. I'd say he's a bit of a workaholic.

"He's a friend of mine now. He's a cool guy, a great drummer, I'd love to do something with him.

"Initially, when he brought it up, he wanted to do something really heavy, and I've been doing that for a really long time. I was like, 'It's not really interesting for me. I want to do something else.'

"So it all depends. We talked about collaborating on the record for the project I had with Steven Wilson called Storm Corrosion, but we ended up with no drums. We didn't need a lot of drums for those songs.

"You never know. It's one of those things that every time we meet or every time we're on e-mail, we talk about it a little. It hasn't materialized, we don't have any ideas on what that should be.

"Generally, I'm that type of musician that tries to put everything I want to into Opeth, so I don't really need side projects, if you know what I mean.

"Him, he's with - of course he was with Dream Theater before - he has Transatlantic, The Winery Dogs, he was with, what they called it... Adrenaline Mob - lots of different bands, lots of different styles.

"But we try to bring everything into Opeth, which leaves me quite content in that sense. I don't have too much that I can't explore within the band."