Opeth's Akesson: I Can Save 1 Guitar From a Fire. This Is What I Choose
"There are many different colors in it that you can find with just the tone knob."
jomatami
Ultimate Guitar

jomatami
UG News editor since early 2013. King Crimson fan. I handle the 'news' around here.
Posted Jun 26, 2017 11:13 AM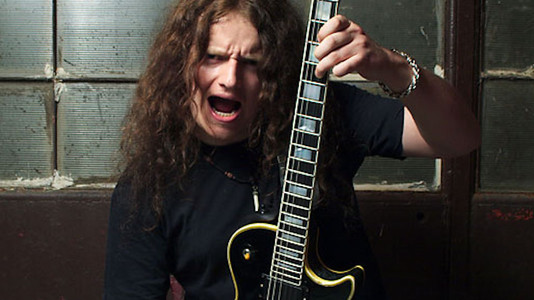 Guitarist Magazine asked Opeth guitarist Frederik Akesson the following question: "If the building was burning down, what one guitar from your collection would you save?"
His answer:
"It could be my Les Paul Junior from 1955.

"There's something special about its P-90 pickup - there are many different colors in it that you can find with just the tone knob.

"I wanted something simple and we used it quite a lot on the previous album [2014's 'Pale Communion'] and this one as well ['Sorceress']. It has a very aggressive, snappy tone to it."
Acknowledging that the Junior is also the oldest guitar in his collection, Fredrik added:
"I found it in this little vintage guitar shop when I was on tour. The owner of the shop knew there was something special about it and it wasn't expensive.

"You can pick them up for around £4,000 to £5,000 ($5,100 to $6,400).

"I also have this thing where I like to collect guitars from the year I was born, 1972, and so I have a Strat and a Gibson SG from that year."
Mr. Akesson was also asked whether there's an aspect of his guitar playing he'd like to improve, to which he replied:
"Probably jazz fusion. That's something I try to work on all the time... It's inspiring, digging into that style. I was interested in that stuff at an early age, even though I have a metal background. It's endless; you can always get better."