Opeth's Akesson: It's Amazing How Much Sonic Difference a Pick Can Make, This Is What I Use
Fredrik also talks about the last time he practices guitar and what he played.
jomatami
Ultimate Guitar

jomatami
UG News editor since early 2013. King Crimson fan. I handle the 'news' around here.
Posted Jun 23, 2017 05:45 PM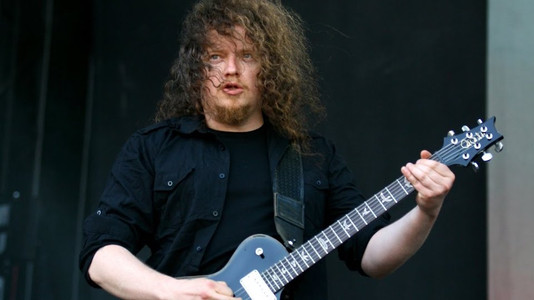 Opeth guitarist Fredrik Akesson discussed picks, telling Music Radar:
"I use Jim Dunlop picks and the gauge is 1.4mm. They're Tortex Ultra Sharp - the point is a bit pointier, basically!

"I switched to using them about two years ago. Before that I used the green ones with an alligator on them - they're a bit rounder than these.

"It's amazing how you can hear different sounds from different picks when you get into the studio."
Fredrik was also asked on when was the last time he practiced and what he played, to which he replied:
"I practiced a little bit this morning. I'm just trying to go over an A major blues - A7, D7, E7 – trying to improvise in different ways and not just stick to the pentatonic scale.

"Using the diminished scale or the melodic minor - the A melodic minor over the E7 and finding all the related arpeggios.

"I think it's very interesting and it broadens your vocabulary."