Original Marilyn Manson Guitarist Dies After Long Battle With Cancer
Scott Putesky, a.k.a Daisy Berkowitz, was 49 years old.
david89zemun
Ultimate Guitar

david89zemun
UG writer. Huge Black Sabbath fan and agronomy enthusiast.
Posted Oct 23, 2017 10:37 AM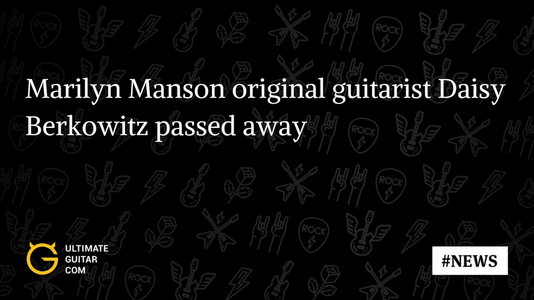 Loudwire reports that the original Marilyn Manson guitarist Scott Putesky, known as Daisy Berkowitz, has died at age 49 after a four-year battle with colon cancer.

After years of abdominal pains, Putesky was diagnosed with stage-four colon cancer in 2013.

Marilyn Manson shared via Instagram:
"Scott Putesky and I made great music together. We had our differences over the years, but I will always remember the good times more.

Everyone should listen to 'Man That You Fear' in his honor. That was our favorite."
He co-founded the band and was present on all Marylin Manson's recordings, up until 1995 EP "Smells Like Children." Putesky left the band during the recording sessions of the "Antichrist Superstar" album. After that, he worked with Jack Off Jill and Godhead, and later on went on to launch his own project Three Ton Gate.
Rest in peace.