Ozzy Osbourne: What's It Like Being a Sex Addict
"It made me realize what a complete idiot I was."
jomatami
Ultimate Guitar

jomatami
UG News editor since early 2013. King Crimson fan. I handle the 'news' around here.
Posted Jun 18, 2017 01:48 PM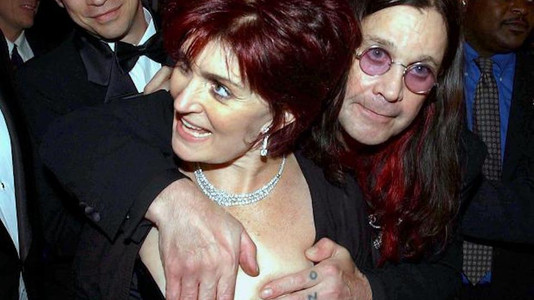 Ozzy Osbourne opened up on his struggles with sex addiction, explaining to Hello Magazine (via Blabbermouth):
"My first wife divorced me because of my playing around.

"It's by far the worst addiction that I have. When I was drinking or doing drugs, I was affecting myself physically, but with the sex addiction, it affects everybody.

"It made me realize what a complete idiot I was.

"I sat down and I thought, 'What the hell have I done?' I can't imagine life without Sharon. She's my soulmate. I love her.

"I can honestly say that I've never loved any other woman besides Sharon. I've got a crazy-assed way of showing it, but she's the love of my life.

"To be honest with you, it's only been recently that Sharon's been properly with me. I've damaged our relationship.

"But I promised her that I would stick with my sex addiction therapy. I don't want to be that person anymore. I've been doing my utmost to make amends to Sharon and to all of the family.

"If you stop going, the little monster in your head opens one eye and it's scary. You don't know your own mind.

"I don't like that side of myself; I hate that guy. I'm fed up of being an addict - and it's not just sex; it can be drugs, alcohol, collecting stamps, anything. There's no in between with me and it's really hard work.

"And the business that I'm in - it's like sitting in a cake shop when you're on a diet. I even do the sex therapy sessions on Skype now when I'm on the road."
Earlier this year, Ozzy told The Times he didn't think he was a sex addict, saying:
"I'm in a fucking band, aren't I? There have always been groupies. I just got caught, didn't I?"