Ozzy Osbourne's 'Mystery' Cover Unraveled as Best-Of Compilation 'Memoirs of a Madman'
Career-spanning collection coming on October 7, more details inside.
UG Team
Ultimate Guitar

UG Team
UG editorial team. A group of people who are passionate about guitar and music in general.
Posted Jul 24, 2014 12:05 PM
Ozzy Osbourne's recent "mystery" cover was unveiled as a best-of compilation titled "Memoirs of a Madman."
Following a public unraveling through social networks shares, the cover was made public yesterday, along with a release date and the full 17-song track listing.
Due out on October 7 via Epic, the career-spanning collection will be available in a single CD, two-LP set and two-LP picture disc set configurations. Check out the cover art and track listing below, you can pre-order the album here.
Although fans got their hopes up for a fresh studio record from Ozzy, no new info has been shared on the matter. But seeing that both Ozzy and guitarist Gus G. confirmed an album on the horizon, we can remain optimistic about getting to hear the "Scream" follow-up in the near future.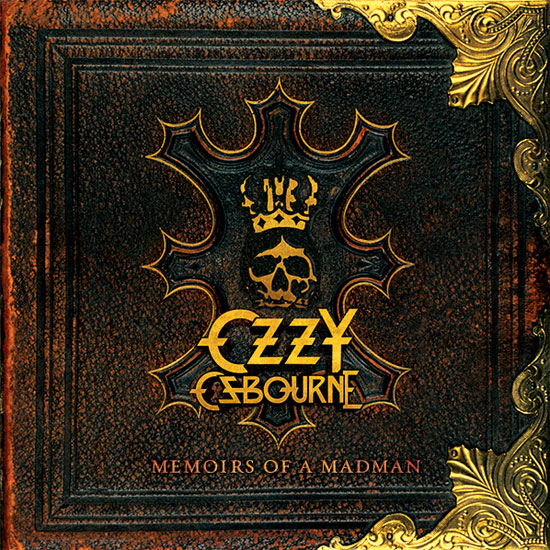 "Memoirs of a Madman" track listing:
01. Crazy Train
02. Mr. Crowley
03. Flying High Again
04. Over the Mountain
05. Bark at the Moon
06. The Ultimate Sin
07. Miracle Man
08. No More Tears (edit)
09. Mama, I'm Coming Home
10. Road to Nowhere
11. Perry Mason
12. I Just Want You
13. Gets Me Through
14. Dreamer
15. I Don't Wanna Stop16. Life Won't Wait17. Let Me Hear You Scream