Ozzy: These Are the Songs Lemmy Wrote for Me. Everybody Underestimated Him
"He was very well-read, very clever guy. I miss him all the time."
jomatami
Ultimate Guitar

jomatami
UG News editor since early 2013. King Crimson fan. I handle the 'news' around here.
Posted Sep 11, 2017 02:06 PM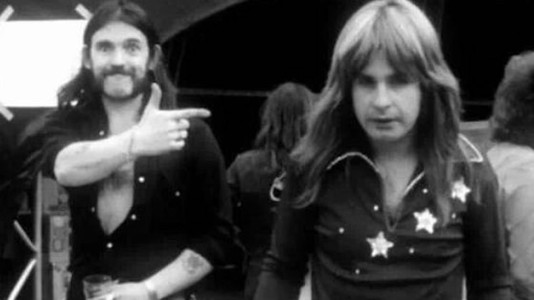 Ozzy Osbourne remembered late great Lemmy Kilmister and their musical and drinking collaborations, telling 95.5 KLOS (transcribed by UG):
"All my old drinkn' buddies are all dead! Lemmy died last year as well. It's a shame, he was a good friend of mine.

"Apparently, I heard that he has gone to the doctors to stop doing one thing or another. And the doctors said, 'Just carry on the way that you are.' He would do that meth, and all that shit. And a bottle of booze.

"You know, Lemmy was a character. We need a few of them.

"He wrote me a lot of good lyrics. I was doing one of my albums, and I went to his house and said, 'Would you care to do some lyrics?'

"He said, 'Yeah, come back in a couple of hours.' And I went back, and he says, 'Do you like them?' I read them and he had given me five different sets of lyrics, and they were all great!
"He wrote 'Mama I'm Coming Home,' 'See You on the Other Side,' 'Hellraiser,' a bunch of stuff!
"Everybody underestimated him. He was very well-read, very clever guy. I miss him all the time."
Lemmy wrote several other tunes for Ozzy during the '90s, including "I Don't Want to Change the World," "Desire" and "My Little Man."