Periphery's Mark Holcomb: What's It Like When an Airline Loses Your Guitar
"I haven't changed clothes in about 72 hours."
jomatami
Ultimate Guitar

jomatami
UG News editor since early 2013. King Crimson fan. I handle the news around here.
Posted Jul 14, 2017 01:06 PM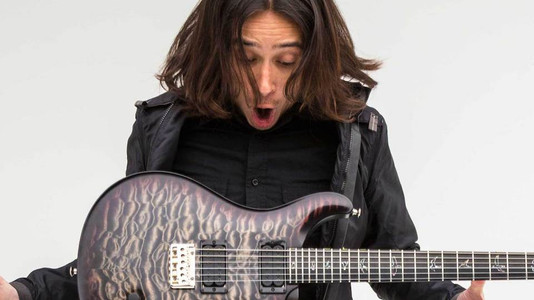 Periphery guitarist Mark Holcomb talked about how American Airlines lost his gear and luggage, telling Session (transcribed by UG):
"Oh, Jesus... I don't really have much to say besides the fact that I haven't changed clothes in about 72 hours.

"I had to brush my teeth with my finger a couple of times. It was American Airlines, American Airlines lost my luggage on the way to Frankfurt [Germany].

"So I have no clothes, I have no guitars, and I don't know what I'm gonna play tonight on stage.

"Who knows, I could be playing an 8-string Stratocaster on stage, I have no idea. So hopefully they deliver my bags in time. And guitars. Guitars more importantly."
Explaining how the situation was resolved, Mark added:
"I showed up without any guitars, and a fan of ours named Marco - thank you Marco - was kind enough to bring his SE model.

"I haven't laid hand on this guitar up until 20 minutes ago. And it's funny, his guitar is actually set up better than my personal live guitar.

"Maybe [it's a German setup]! Very high attention to detail. But it literally plays like my guitar.

"The only difference that I have with my personal guitar is that I put locking tuners on mine just as a precaution, since I'm always bumping into stuff on stage.

"But, no, it feels just exactly like my personal guitar."