Petrucci Reacts to Ben Weinman Saying He Saw Him Get Super Angry Over Asian Kid Playing Faster Than Him
"I think that kinda happens on a daily basis now," Dream Theater guitarist says.
jomatami
Ultimate Guitar

jomatami
UG News editor since early 2013. King Crimson fan. I handle the 'news' around here.
Posted Apr 20, 2017 03:51 PM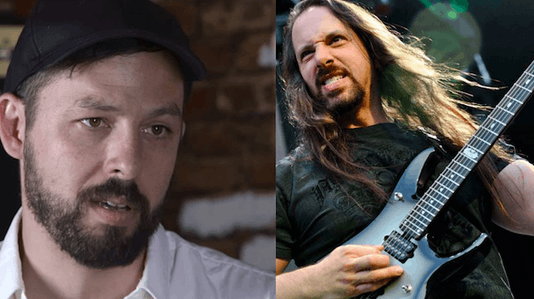 Back in December, The Dillinger Escape Plan guitarist Ben Weinman told UG he once saw John Petrucci get super angry after seeing some Asian kid on YouTube play guitar faster than him.

And now, John was told this story by Metal Wani, to which he replied (transcribed by UG): "[Laughs] I think that kinda happens on a daily basis now. [Laughs]

"I don't know if I locked myself in a hotel room, but I can tell you - the amount of technical ability that kids have now, not only on guitar but other instruments, is just mind-blowing.

"When we were younger and wanted to learn a song or a guitar solo, there wasn't any way to see it unless you went to a show, and even then it kinda went by quickly and maybe you were far away... you had to drop a needle on a record player over and over and try to figure out what the guitar player was doing.
"It was really, really, really tricky, but now kids have access to YouTube and the internet. There's so much instructional material where you can see exactly how someone is doing something.

"They can click that up in two seconds... they're younger and younger, better and better, it's pretty mind-blowing, pretty wild."

Back in December, Mr. Weinman told UG: "We played with Dream Theater many, many years ago and I remember one day Petrucci wouldn't come out of his dressing room because he found some Japanese kid who could play something a couple BPMs faster than him. He was so pissed off he just sat in there practicing like, 'I gotta beat it!'
"I didn't really ever understand that. I was like, 'Man, I wanna go check out catering and meet people and talk to people.' That's part of the experience of why I'm doing this - so I can kind of see the world and get influences from outside."