Pink Floyd to Reunite for Glastonbury? Waters & Mason Say They're Up for It
Whether or not David Gilmour is also up for it remains to be seen.
jomatami
Ultimate Guitar

jomatami
UG News editor since early 2013. King Crimson fan. I handle the 'news' around here.
Posted Feb 17, 2017 02:27 PM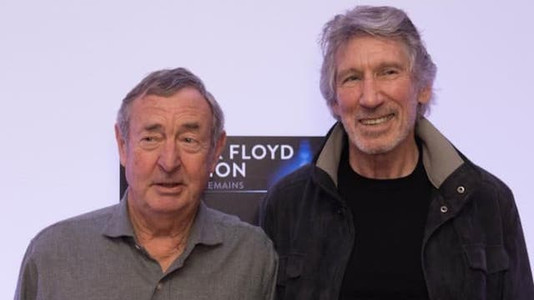 Promoting the upcoming Pink Floyd exhibition "Their Mortal Remains," Roger Waters and Nick Mason said they're actually fully up for reuniting the iconic act for a one-off Glastonbury performance.
Telegraph reports the drummer said about the whole idea: "It would be nice to add it to the list of things. I've never played Glastonbury. It would be fun to do it, but I don't think it would be very likely."
Waters chimed in: "I did Glastonbury once, I think. It was really cold. But there were a lot of people and it seemed very jolly and I liked it. Yeah, I would do it again."
As for David Gilmour, Roger noted: "The last I heard, David had retired," with Nick adding, "I heard he retired, then he seemed to unretire."
Discussing his relationship with Waters back in 2015, Gilmour stated: "Roger and I don't particularly get along. We still talk. It's better than it has been. But it wouldn't work. People change. Roger and I have outgrown each other, and it would be impossible for us to work together on any realistic basis."
"The Pink Floyd Exhibition: Their Mortal Remains" will take place at the V&A museum in London, UK between May 13 and October 1, featuring over 350 exclusive items like handwritten lyrics, musical instruments and stage props, along with original artwork by Syd Barrett and the cane Waters' headmaster used to beat him at the Cambridge and County High School for Boys, inspiring a solid portion of "The Wall."