QOTSA's Homme: What I Learned From Lady Gaga Working on Her New Album
"She just really surprised me, how passionately she made music."
jomatami
Ultimate Guitar

jomatami
UG News editor since early 2013. King Crimson fan. I handle the 'news' around here.
Posted Jul 26, 2017 01:30 PM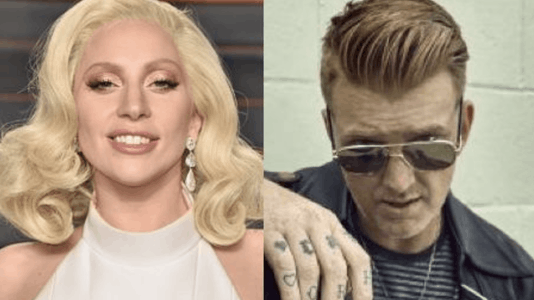 QOTSA frontman Josh Homme was asked by Triple J on what he learned from his guitar guest appearance on Lady Gaga's recent single "Perfect Illusion," to which he replied (transcribed by UG):
"She was just very open minded - I really appreciated that.

"I also reserve the right to be surprised. I don't want to pretend that I know something. I don't really know anything.

"And she just really surprised me, how passionately she made music.

"The songs were really good, too. In a sea of music where other people are writing everything for you, she was just so in there, with her sleeves rolled up.

"And such a huge part of her music, which I find to be necessary for to come across in a way for in the way that can connect to people. We played Dean Martin who probably didn't write almost all his stuff and was a singer.

"So I'm not totally against this thing, I just feel like the goal should be not to just make hits, it should be to find it in yourself and all of this. Make a stack so you can get a little taller and connect with the people that you're close to."