RHCP: When Are We Planning to Call It Quits
"I still love making records, but the touring part - I don't know if we can continue..."
jomatami
Ultimate Guitar

jomatami
UG News editor since early 2013. King Crimson fan. I handle the 'news' around here.
Posted Jul 08, 2017 11:52 AM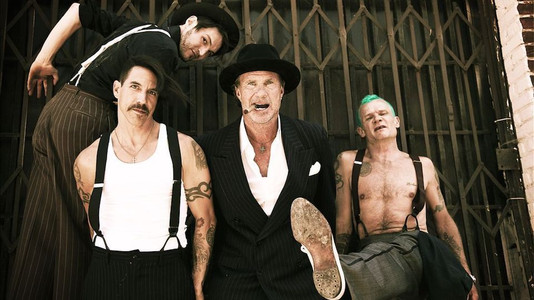 Drummer Chad Smith was asked by Eddie Trunk on how much longer he thinks RHCP can keep going, especially considering how high-energy their live shows are, to which he replied (transcribed by UG):
"We were riding in a van after a gig and Flea was like, 'How much longer do you think we should... How do you think we should end this?' [Chuckles]

"I was like, 'I don't know!' I want to make records, I still love making records, but the touring part... I don't know if we can continue...

"I mean, three of us are 54 years old - Anthony, me and Flea. Josh is 38 or 39, so he's a young man.

"But I don't know if we can continue to do the long tours - the year, year-and-a-half we normally do. That's a good question.

"Like the next album cycle - another tour, it would be something that will maybe be brought up, like, 'Will we do tour the way we have in the past?' I know Metallica does...

"James has kind of a thing, like 50 shows a year, that's it. It's a marathon, it's not a sprint.

"So it takes longer to get around the world. That's the thing, everybody wants to see you, you're so lucky, but it takes a long time.

"We all have families and different things, your priorities shift a little bit. You kinda see that what's gonna work for you maybe doesn't necessarily work for other bands.

"But again, we're just so grateful that people want to come and see us play, and we love to perform. I don't know in the future how that's gonna look."
Chad also noted during the chat:
"We pride ourselves in putting out a really amazing performance. You want people to just walk away and be like, 'Wow, I haven't seen anything like that!'

"It also poses a question how long can you do it - at that level that you expect, and that the people expect from you.

"We've set this live thing where people are like, 'Go see the Chili Peppers, you won't see anything like it!'

"And when you can't do that anymore, you gotta really stop and go, 'We're not gonna be sitting on stools up there playing our songs.'"