Sebastian Bach: The One Song From My Solo Catalog That Can Stand Up to Skid Row Classics
Singer says "American Metalhead" can go right next to "Youth Gone Wild" during live shows.
jomatami
Ultimate Guitar

jomatami
UG News editor since early 2013. King Crimson fan. I handle the 'news' around here.
Posted Mar 20, 2017 04:44 PM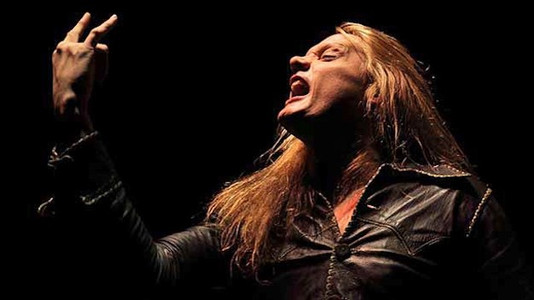 Sebastian Bach singled out "American Metalhead" as one of the very few tunes from his solo catalog that can stand shoulder to shoulder with the classic Skid Row stuff, telling Chris Jericho (transcribed by UG):
"As time has gone by, people love that album. 'American Metalhead' is one of the only songs I can put next to 'Youth Gone Wild' in the set.

"We always try to do new songs, but very few remain in the set as the years go on 'cause you gotta entertain the crowd and play what they know. But 'American Metalhead,' that destroys the crowd."
"American Metalhead" was released on Bach's third solo album, 2007's "Angel Down." The tune was originally performed by Painmuseum and is composed by Mike Chlasciak, aka Metal Mike.
You can take a listen below.