Serj Tankian: Why I'm Drawn to Instrumental Music So Much
"For many years I've been a fan of film music."
jomatami
Ultimate Guitar

jomatami
UG News editor since early 2013. King Crimson fan. I handle the 'news' around here.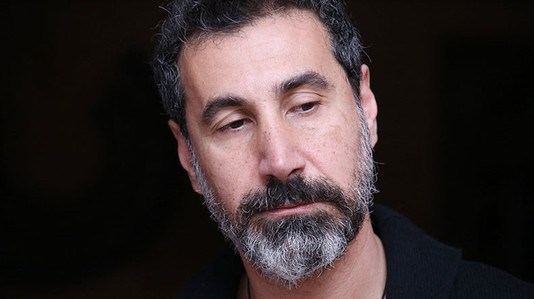 Serj Tankian elaborated his latest "Screw vocals. I'm tired of it" stance, explaining how his instrumental music of choice and something that really drives him creatively these days is composing film scores.
The musician told Loudwire:
"Well, for many years I've been a fan of film music. In fact, I like listening to it in the car more than anything else.

"For years when people always ask me 'What are you listening to?', they usually expect me to retort back with the name of a band, and I'm usually - oh, I just listened to this film by... this score by John Barry. I just listened to this. That kind of a thing.

"So, yeah, it's something I've enjoyed for many years, and as I've put out a number of solo records after System records, and all that stuff.

"My first experience with any type of scoring was I met William Friedkin, and he was doing a film called 'Bug,' and I was lucky enough to do a couple of themes for that film years ago. It was on Lionsgate at the time.

"And that really - I got a bug for it. I really wanted to score more. And then a few years ago, I did a video game, I did a film called 1915, and then we started doing more films, and now I'm on a roll I feel like, and I want to do more, and more.

"It's just, look, at each film, each visual kind of project is a completely different. It requires a different palette of music, so it allows me to venture as a composer.

"It's more diverse in that sense than making records per se, although each record, you could say, I've put out - I guess I've put out a jazz record, a symphony and rock record in 2012. I just negated my own premise.

"It's just really interesting, and I just find it really fun and easy and exciting and I get to exercise all these orchestra chops and get to, like, for example, with 'Furious: The Legend of Kolovrat,' I got to do everything in one.

"I got to do ethnic folk instrumentation, huge bombastic orchestra and percussion, and fucking heavy metal guitars and some drums. I was like wow, because it was a big epic action historical-based fantasy score, and they wanted everything in there.

"And I'm like okay, great. It was a great way of bringing all these influences together in one, and get paid to do it."
You can check out Serj's "Ambush" track off the "Furious: The Legend of Kolovrat" soundtrack here.