Spotify: Top 20 Most Streamed Rock Bands of 2017
Globally and in the States alone.
jomatami
Ultimate Guitar

jomatami
UG News editor since early 2013. King Crimson fan. I handle the 'news' around here.
Posted Jul 14, 2017 01:35 PM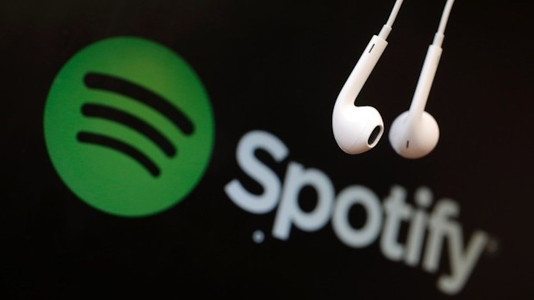 Spotify shared its list of this year's most streamed rock acts thus far, unveiling global stats and numbers focusing on the US alone.
You can check out the rundowns below via The PRP.
Top 20 most streamed artists of 2017 on Spotify (worldwide)
20. Kings of Leon
19. The 1975
18. The Rolling Stones
17. Nirvana
16. Guns N' Roses
15. Paramore
14. Blink-182
13. Pink Floyd
12. AC/DC
11. Green Day
10. Fall Out Boy
9. Queen
8. Arctic Monkeys
7. Metallica
6. Panic! At the Disco
5. Red Hot Chili Peppers
4. Linkin Park
3. The Beatles
2. Twenty One Pilots
1. Coldplay

Top 20 most streamed artists of 2017 on Spotify (US only)
20. Three Days Grace
19. Mumford & Sons
18. Arctic Monkeys
17. Pink Floyd
16. AC/DC
15. Led Zeppelin
14. Queen
13. Five Finger Death Punch
12. Paramore
11. The 1975
10. Green Day
9. Metallica
8. Blink-182
7. Linkin Park
6. Red Hot Chili Peppers
5. Fall Out Boy
4. The Beatles
3. Panic! At the Disco
2. Coldplay
1. Twenty One Pilots