Steve Vai: The Simple Advice Frank Zappa Gave Me That Saved Me Millions of Dollars
"When I did it 37 years ago, it cost me $12."
jomatami
Ultimate Guitar

jomatami
UG News editor since early 2013. King Crimson fan. I handle the 'news' around here.
Posted Mar 30, 2017 11:55 AM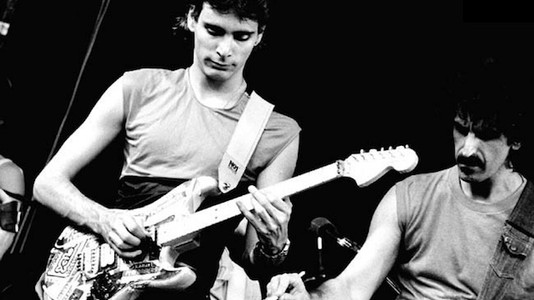 Steve Vai discussed top word of advice he got from Frank Zappa when he was a member of his band between 1980 and 1983, telling Rick Beato (transcribed by UG):
"When I was around 20 years old - I asked [Zappa], 'Can you give me any wisdom about being a musician and all this?'
"I was expecting some esoteric answer how you gotta just play what you want, but Frank was very [direct], he just said, 'Keep your publishing.' I didn't even know what publishing was.
"So he gave me a number of an attorney. I went and bought an hour of that attorney's time, he explained the publishing to me and I have to tell you, it saved me literally millions of dollars through the 37 years I've been a musician.
"Artistic people, musicians, they have different brain muscles than business people. Musicians are fascinated with notes, arranging the notes, finding the right chord and melody, they're very forensic about that. Whereas business people have that same kind of passion, but it's for numbers. And there's nothing wrong with that, you need both.
"But all too many times - not all too many times, every time [chuckles] - the deals that are given to artists are lopsided, a little pickled."
The guitarist continued: "There are a couple of little principles you really have to understand as a songwriter. First and foremost, you have to have a publishing company. Even the idea of the word 'publishing company' can be intimidating, but it's so stupid easy.
"You just go online and type 'how do I start a music publishing company,' fill out some papers - when I did it 37 years ago, it cost me $12, I had to drive downtown to fill out some papers and I had a publishing company, my music was protected.
"Everything I wrote, I owned."
Stevie concluded: "What I noticed over the years, one of the things that stood the test of time is the publishing. The technology of the way we make music, sell it, listen to it, it's changing constantly and it's gonna continue to change. But your intellectual rights will follow the evolution of technology."