Steve Vai: What Was Frank Zappa Really Like
"Frank had demands, and one of those demands was professionalism."
jomatami
Ultimate Guitar

jomatami
UG News editor since early 2013. King Crimson fan. I handle the 'news' around here.
Posted Jul 05, 2017 11:35 AM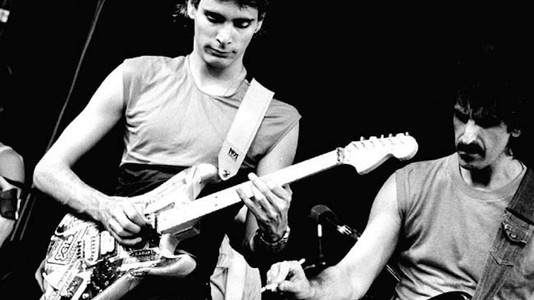 Mr. Steve Vai - who started out as a member of Frank Zappa's band - was asked by Clarin whether Frank was really a "demanding boss" as some say, to which he replied (via Google Translate):
"No. Frank had demands, and one of those demands was professionalism, since you can't play his music if you're stoned, because of the degree of complexity he has.

"On the other hand, he knew how to get the best out of people. In my case, I would test myself with things that seemed impossible to play, but which he knew I could do.

"In other words, he could get things from me that were unimaginable if he had not thought of them.

"And that gave me confidence, because I was not going to ask for something that I could not do well.
Asked whether getting a Grammy for playing Zappa's "Peaches En Regalia" track off 1969's "Hot Rats' with Frank's son Dweezil "closed the circle" for him in a way, Vai replied:
"Absolutely. I always enjoyed playing the music of Frank, and Zappa Plays Zappa is something that goes beyond the tribute.

"That's why I felt very honored when Dweezil invited me to join the group.

"What amazes me about Zappa's music is that I always find something new. Zappa Plays Zappa is something very serious, since Frank's music is 100% respected, and he was very strict.

"So I'm surprised to find things I had not seen before, even more if I consider the number of times I played or transcribed his compositions."