STP React to Being Called Pearl Jam and Nirvana Ripoffs
"I don't think we ever made records for critics."
jomatami
Ultimate Guitar

jomatami
UG News editor since early 2013. King Crimson fan. I handle the 'news' around here.
Posted Oct 08, 2017 12:29 PM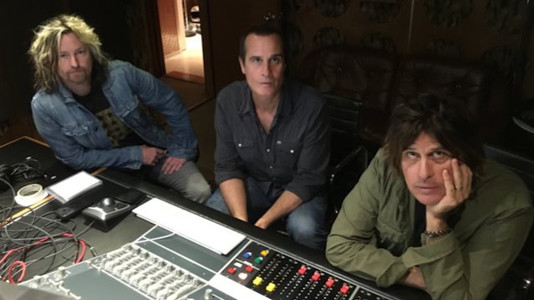 The members of Stone Temple Pilots commented on critics calling them Pearl Jam and Nirvana ripoffs upon the release of "Core" back in 1992, with bassist Robert DeLeo telling Yahoo (via Alternative Nation):
"I don't think we ever made records for critics. That wasn't our whole point of doing what we were doing.

"We were trying to make the best music we could make, the best songs we could make. I think with the landing of Nirvana, I think there was no way around - the whole Seattle thing, we were just excited about making a record.

"We didn't really know what was going to happen, it's pretty much out of your hands after you do that. You don't know who is going to buy it, who's going to like it, who's not going to like it.

"Talking to some of those critics these days, they're like, 'Sorry. I didn't really listen to your record. I just went off what everyone else was saying.'"
Guitarist Dean DeLeo chimed in:
"I remember seeing some reviews, it looked like there was just a mirror between them. Like this person didn't even listen to the record, he's just repeating what that person is saying.

"But there was so much excitement in our bubble, that it was what it was. We knew what we were doing, we knew what we had, and more so than what we kind of contributed on 'Core,' we all kind of knew what we had in our pocket for the forthcoming albums."
Robert added:
"I remember doing interviews back then and saying, 'Don't criticize us off our first record, criticize us off our fifth record.'

"Which had meaning to it, it meant we weren't just going to make one record and go [down]. We made that clear with Atlantic Records, of having a career, doing five records, six records, or 10 records."