Study the Greats: The Habits of John Frusciante
Not how to match his tone, not how to learn his licks, but how to utilize the tricks that make the essence of John's style.
jomatami
Ultimate Guitar

jomatami
UG News editor since early 2013. King Crimson fan. I handle the 'news' around here.
Posted Mar 20, 2017 12:33 PM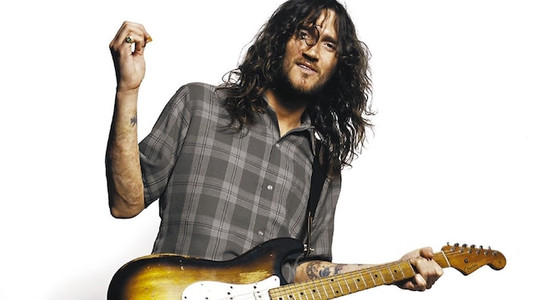 Guitar instructor Tyler Larson of Music Is Win presented a useful video guide, showcasing the habits of RHCP guitar master John Frusciante.
The musician explained: "I am not trying to match his tone, I am not trying to show you his licks - I try to dissect the guitar player's playing, figure out how to take what they do and infuse it in my own guitar playing and give that knowledge to you so you can use some of the best tricks and tips from your favorite guitar players.
You can check out the lesson below.