Ted Nugent Vows to Tone Down 'Hateful Rhetoric': We All Have to Be More Respectful to the Other Side
"We have got to be civil to each other."
Ultimate Guitar

jomatami
UG News editor since early 2013. King Crimson fan. I handle the news around here.
Posted Jun 17, 2017 02:37 PM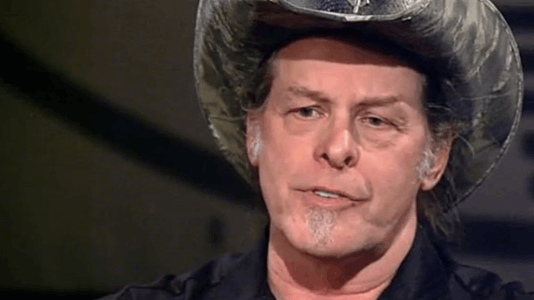 Reacting to the shooting of congressman Steve Scalise, Ted Nugent vowed he'll stop with any kind of "hateful rhetoric," telling WABC (via UCR):
"At the tender age of 69, my wife has convinced me that I just can't use those harsh terms.

"I cannot, and I will not, and I encourage even my friends/enemies on the left in the Democrat and liberal world that we have got to be civil to each other.

"The whole world is watching America, where you have the God-given right to life, liberty and the pursuit of happiness, and we have got to be more respectful to the other side.

"But I have to clarify: we really are angry. We don't believe, we cannot believe that people on the left don't want secure borders. This is crazy to us.

"I'm not trying to make excuses, but when I made those wild-ass comments on stage against then-Senator Hillary Clinton and then-Senator Barack Obama [including telling Obama to 'suck on my machine gun'], I don't know if you can grasp the degree of adrenaline and intensity and over-the-top animal spirit and attitude that I live on stage.

"I'm going to take a deep breath and I am going to back it down.

"And if it gets fiery, if it gets hateful, I'm going away. I'm not going to engage in that kind of hateful rhetoric anymore."