The Iron Maidens Name Their 8 Favorite Iron Maiden Guitar Solos
Guitarists Courtney Cox and Nikki Stringfield name their top picks.
jomatami
Ultimate Guitar

jomatami
UG News editor since early 2013. King Crimson fan. I handle the 'news' around here.
Posted Oct 19, 2017 07:58 PM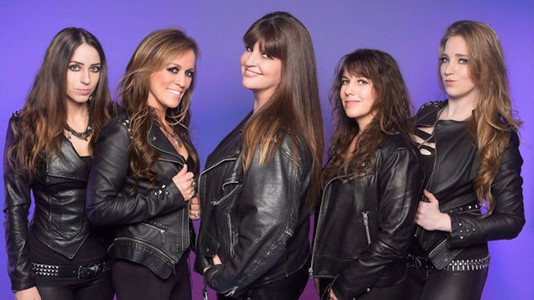 Courtney Cox and Nikki Stringfield - the guitarists of notable Iron Maiden tribute act The Iron Maidens - recently sat down with Total Guitar to single out their 10 favorite guitar solos by the almighty Maiden.
You can check out the picks below, consult the source for full commentary.
1. Caught Somewhere in Time (Somewhere in Time, 1986)
2. Flight of Icarus (Piece of Mind, 1983)
3. Powerslave (Powerslave, 1984)
4. Fear of the Dark (Fear of the Dark, 1992)
5. Still Life (Piece of Mind, 1983)
6. Moonchild (Seventh Son of a Seventh Son, 1988)
7. Alexander the Great (Somewhere in Time, 1986)
8. Sea Of Madness (Somewhere in Time, 1986)