Tom DeLonge: What Makes My Book About Aliens Different From Other Books About Aliens
"I want people to have facts," former Blink-182 guitarist says.
jomatami
Ultimate Guitar

jomatami
UG News editor since early 2013. King Crimson fan. I handle the 'news' around here.
Posted May 11, 2017 07:54 PM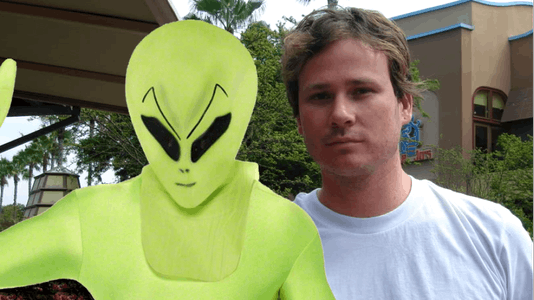 Former Blink-182 guitarist Tom DeLonge talked about his "Sekret Machines" book series about aliens, explaining to SDT:
"When you look at the UFO phenomenon, it encompasses religion, physics, government secrecy, archaeology, cosmology and many other things.

"So, in order to have a conversation about how this one subject matter - UFOs - has affected all the branches of the truth, we have to start with the ideas of ancient gods and the mythologies they represent that maybe weren't mythologies.

"And then we have to look at how man has been dealing with this, since at least World War II... I want people to have facts. Doing fiction and non-fiction books is the best of both worlds...

"This isn't about landings, or abductions, or seeing something in the sky - there are thousands of books that do that.

"This is about how we come to grips with it and where we're going in the future, and understanding it and pushing back, for the first time in human history. That doesn't make too much sense here and now, but it would, if we go a few years down the road and see the feature film and the documentary."
Asked on what drew him to UFOs and if he's ever had "a close encounter as a kid or undergo an other-worldly experience," Tom replied:
"Not that I know of. I can think of a few instances where there could have been something happening. But I can't point to a specific instance of lights floating in the air in my bedroom, or of me flying around.

"I do have one moment that happened in the desert [in 2014] that is very specific, but not as a kid.

"The more you learn about this subject matter, the more you learn it has a lot to do with consciousness and the way it can manipulate consciousness. So, somewhere along the line, there could have been (something) in me to start this conversation.

"I remember telling people this is what I was going to do, and they thought I was crazy - again! [Chuckles]

"It started probably right around that time period when I split off from [Blink]. I was already in contact with all these authors to get started, so that would have been January of 2015 when the shit hit the fan."