Tom Morello Reveals Favorite Pop Star, Guitar Solo, RHCP Guitarist, Cornell Memories & Much More
Also, favorite Nirvana song, blues guitarist, Layne Staley memory, and even more.
jomatami
Ultimate Guitar

jomatami
UG News editor since early 2013. King Crimson fan. I handle the 'news' around here.
Posted Jul 10, 2017 12:46 PM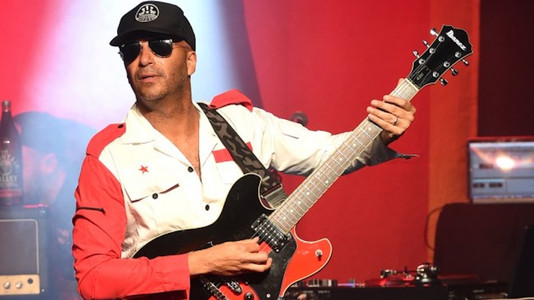 During a fan Q&A on Twitter, Tom Morello shared some of his favorite Chris Cornell moments and other personal favorites.
You can check out the highlights below.
Favorite Audioslave show:
"[The Cuba concert]. Epic, historic night."
Favorite Audioslave song:
"'Cochise.'"
Favorite Chris Cornell memory:
"Anti-Inaugural Ball."
Favorite Soundgarden song:
"'Slaves & Bulldozers.' You should HEAR my 6-year-old scream the chorus."
Best Layne Staley memory:
"Laughing about which of us was 'more metal.'"
Favorite Nirvana song:
"All of 'Bleach.'"
Favorite Iron Maiden album:
"'Piece of Mind'"
Favorite metal band:
"Prophets of Rage."
His dream collaboration:
"Prophets of Rage."
Favorite guitar solo
"Both solos in 'Mr. Crowley.' RIP."
Favorite blues guitarist:
"Albert King."
Favorite pop star:
"[Lady] Gaga."
Favorite Pearl Jam song:
"'Animal.'"
Thoughts on prog metal:
"Rush yes, the rest meh."
Best Morello solo:
"Hopefully still to come."
Favorite band from 2000s:
"Bright Eyes."
Favorite RHCP guitarist:
"Hillel [Slovak]."
Best concerts he attended:
"KISS '77, Run DMC, Springsteen acoustic '95, Jane's Addiction '88, AC/DC always, 'The Wall' 2011, RATM Santiago."