Tony Iommi: How Black Sabbath Created Setlist for the Final Tour
"It really depends on what Ozzy is capable of being able to maintain."
jomatami
Ultimate Guitar

jomatami
UG News editor since early 2013. King Crimson fan. I handle the 'news' around here.
Posted Sep 10, 2017 02:02 PM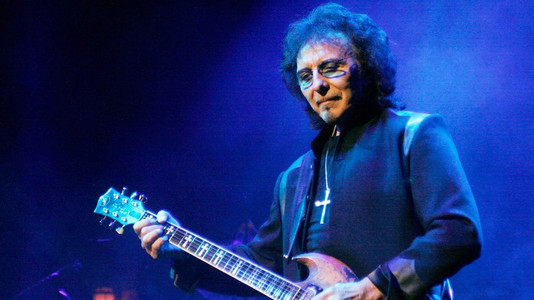 Tony Iommi was asked by Metal Talk on who had the final say in determining the setlist for Black Sabbath's final tour, to which he replied (transcribed by UG):
"It really depends on what Ozzy is capable of being able to maintain. Because he can sing one note, but the next note - he struggles with it.

"We have to be sensible about it. We needed a set list that [we would be able to do] every time.

"Because you if you start putting songs out on stage, which is what we did a few tours ago, it messes everybody up, including our sound people, and my guitar tech, Geezer's guitar tech...

"Because they're handing you a deferent guitar and you go, 'Oh, it's not that one!' So you need to settle on a proper setlist.

"It would have been nice to do more obscure stuff. We did try it on rehearsals, and say Ozzy can do it once, but it's not gonna be a continuous thing.

"He wouldn't be able to do it [every time]. Because it was so high when we recorded them. You know, 'Symptom of the Universe' and songs like that are so high, even when he done them then.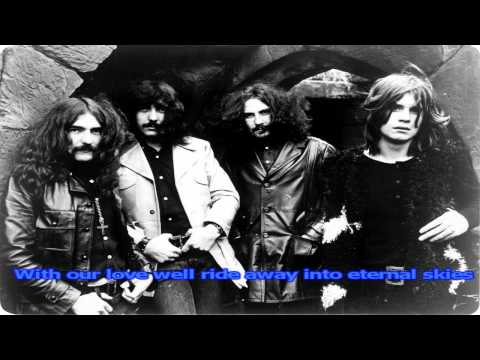 "And to try to do them now, forget it. Which is nothing bad against him, most singers of our age would be the same. They have to drop the key, or tune down, or something.
Asked on why the setlist featured classic songs and not the more recent "13" stuff, Tony replied:
"It would have been nice [to play more '13' tracks], but we didn't play initially on the tour, we played three or four songs from '13.' But they got pulled out more because it was gonna be a classic sort of set list."
Asked on how he feels about the end of Black Sabbath, Iommi replied:
"Well it still didn't sink in that it was the end.

"Because most tours are finished like that. And you will go home and you think, 'We're back in six weeks.' Of course it [didn't go like that] on this one. [Laughs]

"But it was the same sort of vibe for a bit. And it still hasn't sunk in yet, because I've been involved with quite a lot of stuff since we finished. Doing the film stuff, and the DVD, and the 'The Ten Years War' [box set] and the stuff like that.

"We had no time to really even think about that. 'Oh, we've stopped!' Because I haven't stopped, I'm still as busy as ever, really. Apart from when I'm flying. [Laughs] This is great."
You can check out the setlist from Sabbath's final show ever below.
Black Sabbath's final setlist:
1. Black Sabbath
2. Fairies Wear Boots
3. Under the Sun/Every Day Comes and Goes
4. After Forever
5. Into the Void
6. Snowblind
7. War Pigs
8. Behind the Wall of Sleep
9. N.I.B.
10. Hand of Doom
11. Supernaut / Sabbath Bloody Sabbath / Megalomania (Instrumental medley)
12. Rat Salad (followed by drum solo)
13. Iron Man
14. Dirty Women
15. Children of the Grave
Encore:
16. Paranoid