Top 10 Most Bizarre Instruments Ever
Got something to add?
jomatami
Ultimate Guitar

jomatami
UG News editor since early 2013. King Crimson fan. I handle the 'news' around here.
Posted Jun 17, 2017 02:09 PM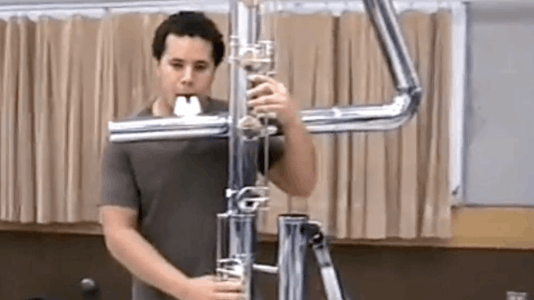 An interesting video rundown has surfaced via Blend Guitar, showcasing a set of 10 weirdest instruments of all time.
You can check out the list below, fee free to watch the clip to hear what each instrument sounds like.
Most bizarre instruments ever
10. Glass harmonica
9. Array mbira
8. Jew's harp
7. Earth harp
6. Pyrophone
5. Hydraulophone
4. Zeusaphone
3. Udderbot
2. Lazer harp
1. Gum leaf
Honorable mentions:
Balalaika
Theremin
Octobass
Contrabass flute
Chapman stick



Got something to add?