Turns Out Lil' Wayne's Guitar Solo Was Bad Because His Tech Screwed Up, This Is What It Should Sound Like
The rapper was misunderstood by the public all these years.
jomatami
Ultimate Guitar

jomatami
UG News editor since early 2013. King Crimson fan. I handle the 'news' around here.
Posted Feb 16, 2017 08:36 PM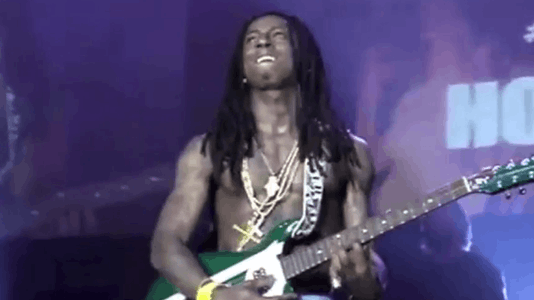 Steve "Samurai Guitarist" Onotera shed some light on Lil' Wayne's infamous guitar solo, insisting the rapper is not to blame for the way it all turned out.
The one who did mess up, however, was Mr. Wayne's guitar tech.
The musician explained: "Obviously, it was the guitar tech, possibly a stagehand. Whoever gave Lil' Wayne that guitar gave him the wrong one. Let me play you the solo along with an enhanced audio track on a proper guitar."
You can check out the proper Lil' Wayne guitar solo below.