Watch: James Hetfield Airdrums to Ghost From the Crowd During Concert
Six years ago, Metallica frontman called Papa and co. "a breath of fresh air for metal."
jomatami
Ultimate Guitar

jomatami
UG News editor since early 2013. King Crimson fan. I handle the 'news' around here.
Posted Jul 17, 2017 10:48 AM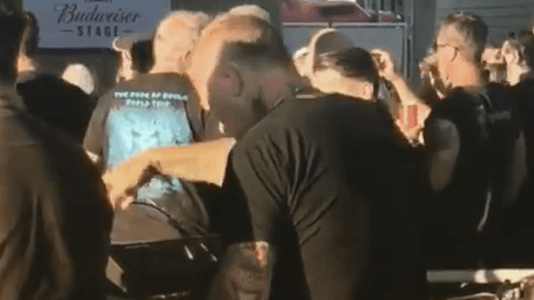 This past Saturday (July 15) in Toronto, Metallica frontman James Hetfield was spotted in the crowd during Ghost's performance as an opening act for Iron Maiden.
As you can see in the embedded players below, Mr. Hetfield enjoyed the show quite a bit and even brandished his airdrumming kit during "Cirice."
James expressed his fandom of Ghost as early as 2011, telling SVT:
"I'm in their fan club. [Laughs]

"I had no idea what they looked like until I saw the video. I heard the music first and I thought it was very great very unique, very melodic and a breath of fresh air for metal.

"It reminded me a bit of '70s kind of rock that I liked as well. So yeah, I love the band."