Watch: Korn Performs With Rob Trujillo's 12-Year-Old Son for the First Time
...with a 3-string bass?
jomatami
Ultimate Guitar

jomatami
UG News editor since early 2013. King Crimson fan. I handle the 'news' around here.
Posted Apr 18, 2017 02:46 PM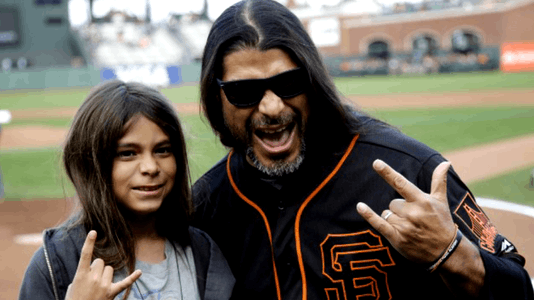 Last night at the Gran Carpa de las Américas in Bogota, Colombia, Korn performed their first show with Rob Trujillo's 12-year-old son Tye, who is filling in for Fieldy throughout the band's ongoing South American run.

The band previously stated: "On April 17 Korn is heading down to South America for a run of dates in Columbia, Brazil, Argentina, Chile and Peru.
"Due to unforeseen circumstances, Fieldy is unable to make the shows so the band will be joined by a special guest. Filling in for bass duties will be Tye Trujillo, the 12-year old son of Metallica's Robert Trujillo and member of NorCal group The Helmets."
The gang further stated: "We are bummed Fieldy can't join us on this run but excited to do a few gigs with a young player like Tye. We look forward to welcoming our brother Fieldy back when we return to the States in May."
Fieldy is set to rejoin the trek at Carolina Rebellion on May 6, footage with Tye on bass is available below.
Korn tour dates with Tye Trujillo
04/21 - Curitibia, BRA - Live Curitiba
04/23 - Porto Alegre, BRA - Pepsi on Stage
04/25 - Mendoza, ARG - Estadio Malvinas Argentinas
04/27 - Santiago, CHL - Teatro Caupolican
04/29 - Lima, PER - Estadio Nacional de Lima