Wes Borland: Professional Musician Is Becoming a Trade of the Past, Soon People Will Only Do It as Hobby
"Like court jesters and coal miners, something that's just not necessary anymore."
jomatami
Ultimate Guitar

jomatami
UG News editor since early 2013. King Crimson fan. I handle the 'news' around here.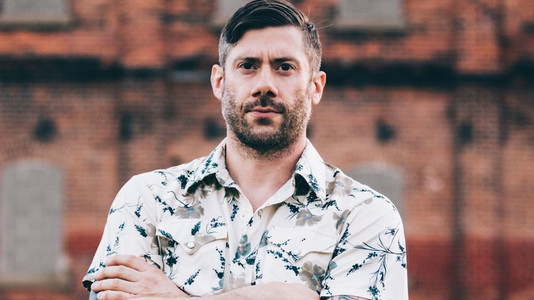 Limp Bizkit guitarist Wes Borland shared his take on the state of music industry and the dominance of streaming, telling Metal Sucks (transcribed by UG):
"I'm not a big supporter of Spotify. I love the the idea of a record so much that I'm having a really hard time accepting just songs by themselves.

"Of course, I'm a dinosaur and I'm 42, and of course I'm gonna like records. I grew up in the '90s where people put out records and you listen to it from start to finish, just like you did in the '60s and '70s.

"The record was made to be listened to as one, one cohesive thought. Maybe not so much in the '80s, but I kinda feel like we're back in the '80s in some way. People are just like 'Single, single, single...'

"And my records are made with songs butt up against each other and have no change. One song will become the next song, like transition into it.

"But on Spotify that doesn't work. I'm not gonna stop making my records that way because I want them to be listened to from start to finish and be cohesive.

"If a song ends and there's silence that's because I wanted that whole section of the record to end.

"And on Spotify you listen to one of my songs and it ends in a weird way because I refuse to write singles, I refuse to write in that format. I'm having trouble accepting Spotify and that way of listening."
Wes added:
"I'm being phased out, I'm set for extinction in the next however long. And teenagers don't think that way, and neither do 20-somethings. They're into streaming.

"Like any generation being overtaken by another generation. it's hard to accept the way that they do things.

"And music for them has always been free. It's just a devaluing of music.

"I've said this in interviews before that I feel like the musician is gonna become like a trade of the past, like court jesters and coal miners, something that's just not necessary anymore.

"I think people will do it as a hobby. The whole musical middle class will be completely obliterated to where you're either Rhianna or you're one of the multitudes of any band trying to get time off your jobs so you can go play Reading and Leeds.

"And there's gonna be no one to replace any of the headliners. Once Metallica is done, who's gonna replace Metallica at European festivals? There's no one. No band is big enough.

"Everybody is trying to get Bring Me the Horizon to become the next festival headliner in UK and Europe and it's just not gonna happen. Those guys are working really hard and are really popular, but they're never gonna replace Metallica or Iron Maiden.

"Bands nowadays into the past decade have not been able to have the opportunity to become legends. Because they don't have the support, because music has been devalued."
Wes released a new album with his Big Dumb Face project on October 31 under the title of "Where Is Duke Lion? He Is Dead...". You can stream it via Spotify below.