Yngwie Malmsteen: Will the New Generation Have Guitar Virtuosos Like Me
"Guitar, for some reason, has this appeal."
jomatami
Ultimate Guitar

jomatami
UG News editor since early 2013. King Crimson fan. I handle the 'news' around here.
Posted Aug 13, 2017 07:48 PM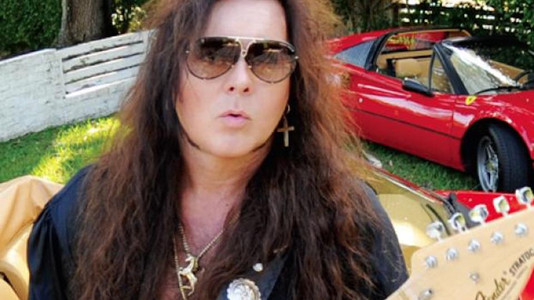 Yngwie Malmsteen was asked by Metal Wani whether he believes the new generation of guitar players will spawn virtuosos that will redefine guitar playing in a similar way he did, to which he replied (transcribed by UG):
"Oh, I'm sure. It seems to be a timeless thing, the guitar thing.

"I think you had a little hiatus for a while there. It almost become what me and Steve [Vai] and so on... What we've been doing all this time it's not become like a new thing again.

"My son, he blows all the people's minds, don't worry about that. He's putting his record together now, and i's probably what everybody expects, really. I mean, he blows my mind.

"He's definitely gonna be a new one. I'm sure there's kids somewhere but we don't know about them right now, that were influenced by older guys like us.

"I don't think it's something that's gonna be going away. I think it's a timeless thing. Guitar, for some reason, has this appeal."
Asked if he's a fan of any young guitarists out there, Yngwie replied:
"I'm sure there's plenty of great stuff out there.

"But I find myself viewing music as... I wouldn't call it going to work necessarily, but it's too engrained in my thought pattern.

"For me to listen to music, I would analyze it to death. To me it's not a casual way of, 'Oh I wanna hear this' and so on.

"For instance, I get myself out of things to be more... Think of other things, watch the news, or tennis, or something. I wouldn't go like, 'I'll listen to this now.'

"If I would go to YouTube and put something on, which I never really do but if I would, I would put on UK, Allan Holdsworth, and stuff like that. Old Genesis, or Peter Gabriel, or something like that.

"I would never put on something that's closer to metal. I guess when you are a creative element that almost constantly puts out, you're not so keen on the input. I think it's just a natural thing."