Jason Newsted: Why I Ended the Newsted Band
UG exclusive: "It cost me an awful lot of money - hundreds of thousands of dollars."
StevenRosen
Ultimate Guitar

StevenRosen
I've written thousands of stories and each one I do blows my mind all over again.
Posted Mar 29, 2017 05:14 PM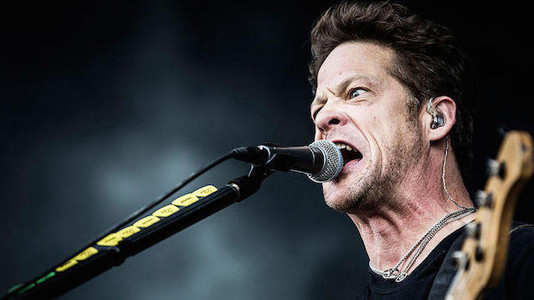 Jason Newsted talked about his decision to disband the Newsted group, telling UG interviewer Steven Rosen:
"There was a couple things that were very good and then a couple things were very bad.
"When it came down to the money stuff and just having to wear all the hats and doing the writing, singing, playing and paying for everything, it was just too much of a load.
"The good things that happened were the shows came off very well and was received very well. The European stuff was fantastic and I got a couple good opportunities opening for Iron Maiden at Sonisphere and the Download Festivals.

"Those were wonderful - respect being shown that I couldn't have maybe predicted. We got respect from the generations of bands that followed Metallica and Voivod and people we taught without knowing it."
The musician added: "I did the Newted band thing at my 50th birthday to prove that I still had the guts and I could still go and show those guys half my age and run 'em around the stage.
"I knew I could still take it to 'em and I had to prove that to myself. As we started going, we got people like [Mike] Mushok to play and having that kind of talent around you inspired you to do better and inspired me to want to take it around and show off to people.
Jason concluded: "It cost me an awful lot of money - hundreds of thousands of dollars to take the Newsted band around to the 22 countries we played. But it was worth it for the lessons I learned and the respect that was shown to us and the camaraderie of the band.

"But I couldn't continue because the business is such a harsh thing now and so different than what I had known."

Newsted were active between 2012 and 2014, featuring Jason on bass and vocals, Jessie Farnsworth and Mike Mushok on guitars, and Jesus Mendez on drums. Their sole full-length album saw its release in August 2013 under the title of "Heavy Metal Music."