Marty Friedman: I Don't Know Anything About Tonewoods or Fret Sizes or Scale Lengths
UG exclusive: "It's really like talking to a saxophone player about guitars. I'm really useless."
jomatami
Ultimate Guitar

jomatami
UG News editor since early 2013. King Crimson fan. I handle the 'news' around here.
Posted Oct 18, 2017 01:16 PM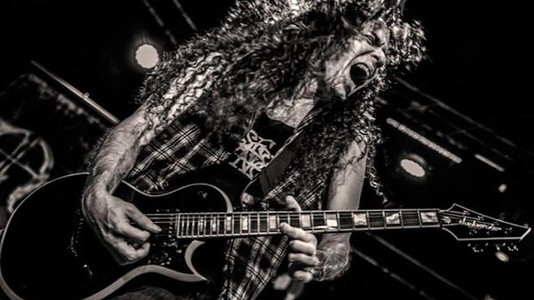 Marty Friedman talked about crafting his new Jackson Signature MF-1 guitar with a limited knowledge of guitar technicalities, telling UG interviewer Steven Rosen:
"The people at Jackson spent a lot of painstaking months and almost a two-year period going over little details with me and sending me prototypes and dealing with my limited knowledge of what goes into making a guitar.

"They really put up with a lot because I don't know anything about tonewoods, fret sizes, scale lengths... It's really like talking to a saxophone player about guitars. I'm really useless.

"I'll give them something like, 'It feels cheap. It feels wrong. It doesn't sound strong enough. The tone is not glassy enough. Fix it.' I'll give them this abstract stuff and they'll send me another prototype and lo and behold it has fixed a lot of my things.

"At the end of the day, I have an instrument you can really beat the hell out of and it stays in tune and keeps its intonation.

"It has all the sonic things I need and all the playability things I need. They were able to decipher that from my bad comments. I'm brutally honest because I don't know how to be subtle when it comes to things like a guitar.

"If you've seen me play live, I beat the shit out of it and there's nothing gentle with the way I play it. If you're playing melodies all the time like I am, shit's gotta be in tune."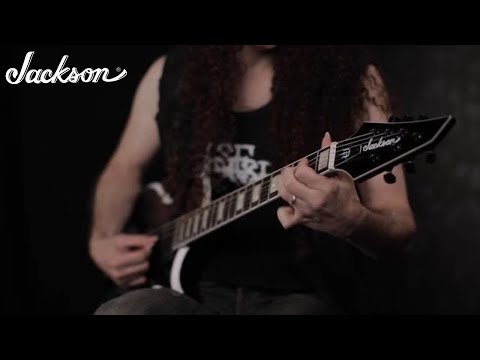 Asked if he used the MF-1 on his latest album "Wall of Sound," Marty replied:
"Yeah, the record was recorded with many prototypes of the new Jackson.

"Also, give a shout out to Engl who did a signature amp with me called the Inferno. At the exact same time I was working on the Jackson, they were sending me prototypes of that and what better way to guinea pig an amp than when you're in the studio.

"I did some EMG prototypes also and all they were all done on the 'Wall of Sound' record. I was A/Bing it with other guitars, other amps, other pickupp and really tweaking things to get it to the sounds I wanted on the record so it was a really good litmus test."
Focusing on the album, Friedman discussed collaborating with Black Veil Brides guitarist Jinxx, who played on violin on "Sorrow and Madness." He said:
"It was great. His spirit to do it was the same as mine. He's not known for that type of violin playing and he's got a lot of really devoted fans who love the music he makes and he makes a lot of great music.

"He, like myself, we both like to challenge what people expect of us. So to get us both in the same room on the same song really got us crazy to create this monster that was gonna shock his fans, my fans and any new fans along the way."