Rex Brown: As Much as I Love Metal, I've Had Enough of Playing It
UG exclusive: "I was the rock 'n' roll guy in Pantera."
jomatami
Ultimate Guitar

jomatami
UG News editor since early 2013. King Crimson fan. I handle the 'news' around here.
Posted Jun 19, 2017 12:30 PM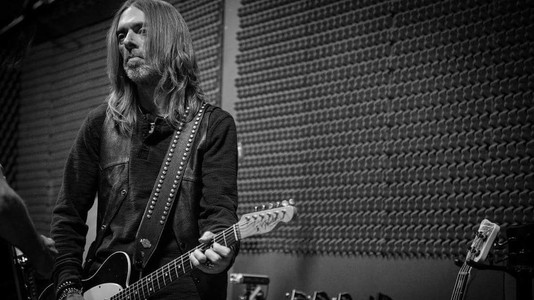 Pantera bassist Rex Brown talked about his latest musical direction with upcoming solo album "Smoke on This," telling UG interviewer Justin Beckner:
"I was the rock and roll guy in Pantera. I was always listening to Humble Pie and the whole gamut...

"My sister was 17 years old so I got to hear all The Beatles and The Stones and The Turtles and Strawberry Alarm Clock.

"Actually before that, she had Bill Haley and Chuck Berry and I actually have some old Elvis singles that she gave me.

"So my lineage goes way back further than just the metal thing.

"As much as I enjoy playing metal, and I still do, it's time to do something else.

"I've been playing metal long enough - I've been out on that bus for 25 years playing the same style of music - that's enough."
Rex also talked about how the need to make more rock-oriented music came to be, saying:
"I was doing some dates with my other band, Kill Devil Hill and I just felt burnt. It wasn't happening.

"I wanted to go for a different vibe and a different style and I had written some other stuff and presented it to the band and they didn't get it.

"It wasn't metal, it was fucking rock and roll. It just didn't work.

"I had written a bunch of riffs and pieces for Pantera, for Down, for all kinds of stuff, but if it doesn't fit with the rest of the guys, it's not gonna happen.

"So I just wanted to go knock some rust off and take some time off."
"Smoke on This" is due out on July 28; pre-orders here, "Train Song" single below.