Dimebag Darrell, Ritchie Blackmore and Now Tom Morello Are Now in the UG Wiki Artists
UG exclusive formats: Complete Guides and Artists. Check out what we've done with the wiki.
Shura_FYI
Ultimate Guitar

Shura_FYI
Posted Jun 16, 2017 04:46 PM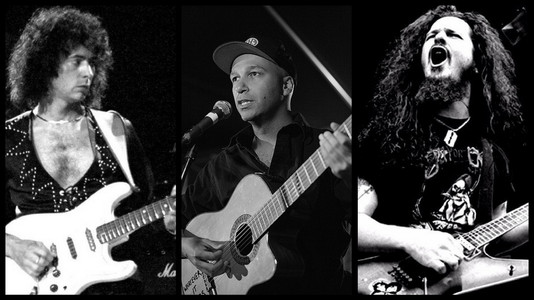 Few month ago we announced new UG section - wiki - and our authors started to update it with new Complete Guides as well as other general guitar-related information.
Today I wanted to tell you more about this project and how it goes.
First things first, the most popular articles in the UG wiki are the Complete Guides. This unique format is designed to help musicians to understand the songs they're learning thoroughly. The Guides include everything one needs to know about: story behind the song, amp and pedal settings and used guitar techniques.
Complete Guides exist three months already. The most popular article among the UG community is 'Hotel California' by the Eagles.
A week ago we started another exclusive format. UG authors did an excellent research and presented two articles: 'Ritchie Blackmore. The Link Between Hendrix and Van Halen - Part 1' and 'Dimebag Darrell. Guitar God Who Left Us Too Soon. Part 1'. You can learn almost everything about the best guitarists ever from these articles. We are planning to release two new articles per week, for now.
Although Complete Guides and Artists are "protected" articles, UG wiki is open to users contribution. You can find more information about how to create UG wiki article here and start your own wiki section about music.
Lastly, UG team wanted to thank everyone who completes UG wiki articles and corrects our Complete Guides in the comments. We read all feedback and improve articles according to your suggestion.