Introducing Personal Tabs
Create tabs that will be seen only by you and store them on Ultimate Guitar.
h0spid
Ultimate Guitar
Posted Jun 29, 2017 03:32 PM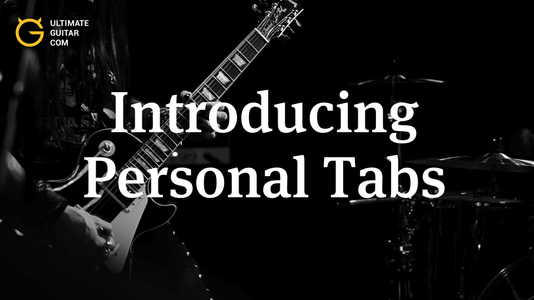 Personal tabs are a great way to create and store your tabs in the cloud where only you can see them. You can view your tabs from any device, edit text versions, share with friends and more.

With Personal tabs you can:
Create and edit text tabs on UG
Save UG public tabs as personal
Access to tabs revision history
Use tab tools: transposing, auto-scroll, printing etc
Import Guitar Pro tabs
View and play Guitar Pro tabs online (new!)
Share tabs with anyone (new!)
Download all your personal tabs (new!)
Access from mobile apps, even offline (coming this summer)
Import multiple tabs in different formats (coming later this year)
Collaborate: work together on the same tab (coming later this year)
How to create a Personal tab
There are two ways to create a personal tab.
1. You can create a personal tab from scratch. To do that click the "Submit tab" link located on every Ultimate Guitar page at the right side of a search bar:

Then write your tab and click the "Save as personal" blue button:

2. You can create a personal tab from an already published tab. To do that just use the "Save as personal" button located on every tab on Ultimate Guitar: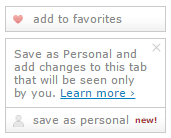 In both ways you have to be logged in to your Ultimate Guitar account.

How to access Personal tabs
Click the 'My tabs' link that is located next to your profile picture to see the list of all your tabs. Personal tabs are marked with a person icon and placed next to your published and favorite tabs. To see only your personal tabs use the filter located before the list of tabs.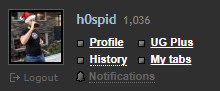 FAQ
Can I access Personal tabs from mobile apps?
Personal tabs are available only on Ultimate-Guitar.com website at the moment, for desktop, mobile, and tablet versions. Later this summer Personal tabs will be available in Ultimate Guitar apps on iPhone, iPad and Android.
Can I share Personal tabs?
Yes! Click "Share" button located at the right side of a tab, turn on link sharing.
What tab formats are supported?
You can save tabs in any format you want: chords, tabs, guitar pro, power, bass, video, ukulele.

How do I turn a Personal tab to public?
To publish your personal tab go to My tabs and click Edit icon next to the Personal tab you want to publish, then click "Publish to UG" button.
Gratitudes
We wanna thank all users who took part in beta testing and left their feedback and thoughts. Here are our heroes: sufa2000, Kevan Mckinney, mATT55551, reaperstinky, SixtoWarf, fftt1, wedwards, mendace, motoclangers, Jeffh40, jrarmstro, imbatman1312, MazeDaBaze, NSpen1, anderssoncaro and guillermopeitto.
Guys, thanks a lot, you are awesome!