PSA: Introducing the Official Tabs, Songs Tabbed Out by Professional Musicians
Check out first Official Tabs in Tab Pro (for free) and let us know what to add and where to improve.
Shura_FYI
Ultimate Guitar

Shura_FYI
Posted Feb 21, 2017 02:18 PM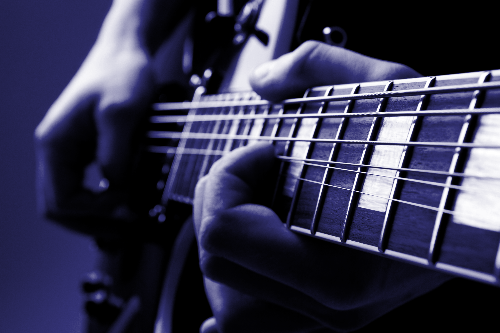 This year UG guitarists decided to become rockstars and started to create fingerstyle arrangements, record videos and give you complete guides and certified tabs. A few weeks ago we announced UG arrangements, then introduced Complete Guides and today we want to share one of the first Official Tabs.

The Official Tabs are made by professional guitarists here at Ultimate Guitar, so it's not an effort of one guitarist. The Official Tabs are always teamwork to make different parts of the tab.
So, what is so special about these tabs, except the fact that they are 100% correct?
This is NOT user generated tablatures. This is an official version of a song tabbed out by professional musicians just like from print/sheet music books. Each tablature bypass numerous quality assurance checks;
Each song has a proper song part attribution;
They include chords across the entire song;
They always have a voice track (as long as there is vocal in a song presented).
Why are we doing this?
We are moving into high quality, official tabs area. In addition to that, we want to make sure that the tablatures are as much 'digital' as possible in opposite to many services and sheet music stores who sell digital tabs which are in many cases just scans of printed music, PDFs or semi-editable files.

Besides, we will make an announcement short two more additional things that will be a part of the Official Tabs feature. Stay tuned.

Here is a list of the first official tabs that you can check. Everything is in Tab Pro format with a free access. 
Try it, learn it, let us know what you think about it =)