PSA: UG Wiki Is Now a Thing, And You Can Help
...if you want, that is...
Ultimate Guitar

Shura_FYI
Posted Apr 20, 2017 06:58 PM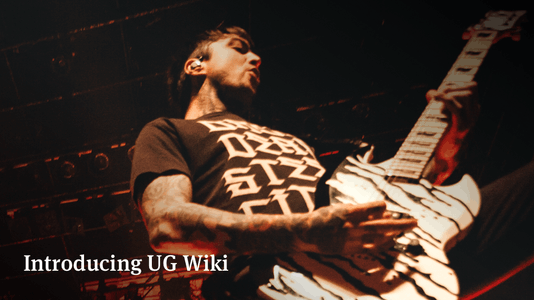 We have a new announcement to make!
Last month, UG team worked hard to give you as many Complete Guides to songs as we can.
As you may or may not know, we also started to create complete guides to techniques and post over in the Lessons section.
Anyhow, to make it easier and faster for you to find info about a song, technique, or tuning type, we grouped all complete guides and articles in one place called the UG Wiki.
At the moment, we're looking at around 100 articles, as well as over 20 new complete guides, with plans to add more goods every day.
We're not trying to be the next Wikipedia here, and will solely be focusing on musical topics and hopefully provide detailed information that may be missing from other resources.
Having this goal in mind, we also aimed to make it a dynamic and fast-growing knowledge base and, eventually, the largest.
You all know that wiki is based on users contributions. Our goal for the next week is to allow users to share their knowledge with the UG community and edit or create wiki articles.
We don't have a lot of users with this superpower but if you want to help us create the largest wiki for the largest guitarists community - let us know in comments =)
And please, feedback! We are ready to fix and add things to make UG wiki useful for you.
Here are some interesting articles to start with: