Top 10 Rock Duos
Who is the best pairing of musical minds in rock history? See the results of this week's poll - and some of the funnier entries - right here.
Unregistered
Ultimate Guitar
Posted Sep 06, 2013 03:08 PM
Who are the best rock duos of all time?
That's what we asked UG readers on Wednesday. We wanted to know which pairing of musical minds have proven to be the strongest in all of rock music, and they didn't disappoint.
We have to give a nod to a few of the funnier suggestions too - Dave Mustaine and his ego were a popular choice, and were fictional entries like Bill and Ted, or Spongebob and Patrick. The best comedy entry?
Dave and Grohl.
Tkwndbobo, congratulations for making us laugh our ears off.
Here's the results - let us know what you think in the comments.
10. Serj Tankian and Daron Malakian (System of a Down)
The frontman and guitarist of nu-metal's weirdest export both went to the same Armenian primary school, but didn't properly meet until 1992 when they were working at a recording studio. They formed the band Soil, which later morphed into today's beloved System of a Down.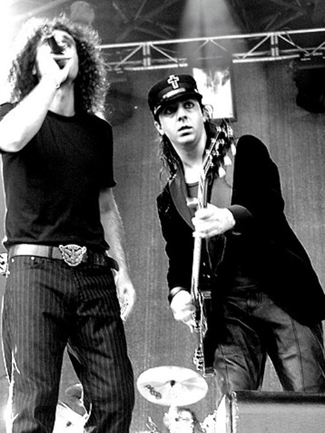 9. Mick Jagger and David Bowie
Rock's biggest "WTF?" moment was when Bowie and Jagger collaborated for an indulgent, weird and utterly thoughtless video that put both legends to shame. This is what happens when your creative team is too shy to speak up and say the truth to their heroes - a bit like when George Lucas made a new "Star Wars" trilogy and no one dared to tell him it was awful.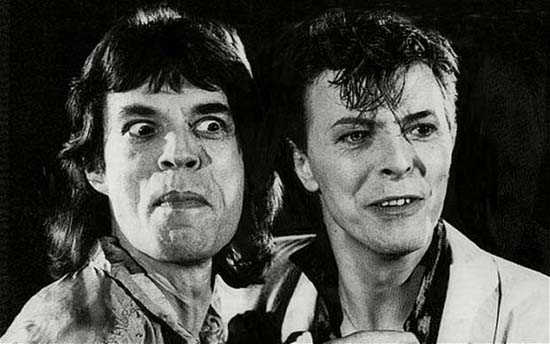 8. Simon & Garfunkel
These childhood friends went on to play a definitive role in the 1960s folk songwriting movement. While their relationship was marred by fall outs and break ups, their legacy echoes on with constant references in popular culture - and one of the most harmonious vocal pairings of all time.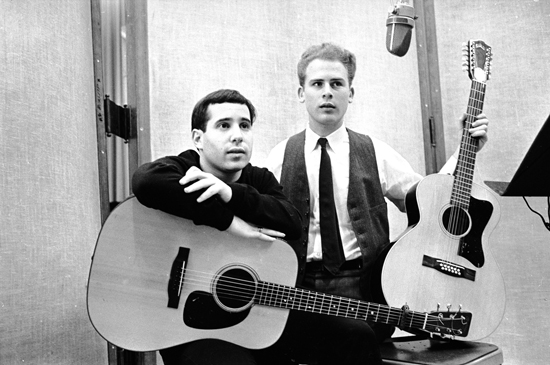 7. Mick Jagger and Keith Richards (Rolling Stones)
Jagger's second entry to this list is with his fellow Rolling Stone Keith Richards. While both artists have seen better days (Richards doesn't just look old - he looks like a zombie pirate), they've made a mark on history which most other rock artists would die for.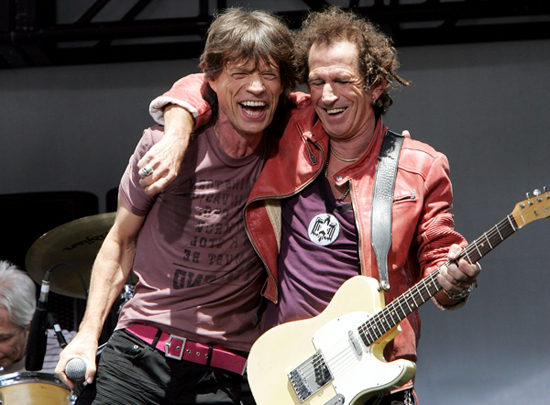 6. Layne Staley and Jerry Cantrell (Alice in Chains)
Stayley's drug overdose ended one of the great grunge rock partnerships. Thankfully Cantrell rocks on with the current Alice in Chains lineup, who have done a stellar job of making great music without their great frontman - but there's no doubt the lineup was stronger when both of this pair were performing in force together.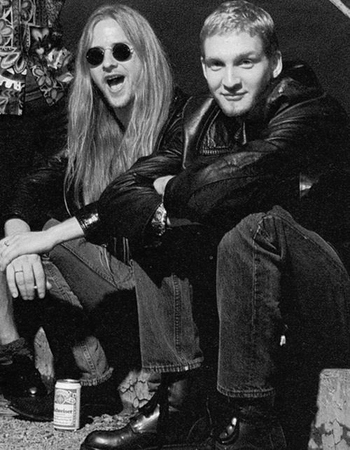 5. Jack and Meg White (the White Stripes)
For years it was one of rock's biggest secrets: were Jack and Meg married, brother and sister, or just old friends? It turned out they were married, though divorced shortly before they became flag bearers for the new garage rock revival in 2000.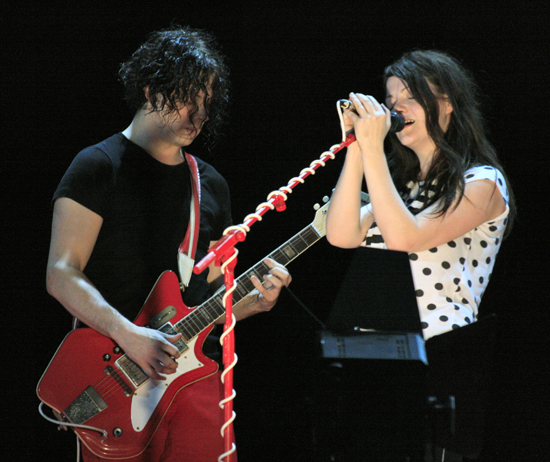 4. David Gilmour and Roger Waters (Pink Floyd)
The greatest guitar and bass combo of all time? To progressive rock fans, perhaps. Both artists have done exceptionally well in their post-Floyd independent careers, but it's when they get together that the real magic happens.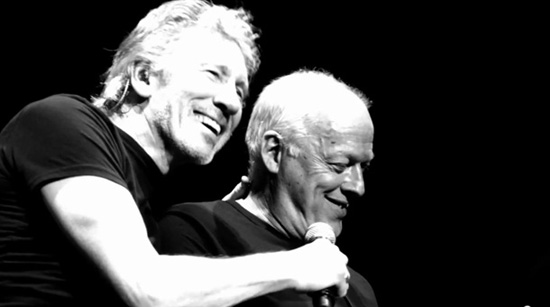 3. Jimmy Page and Robert Plant (Led Zeppelin)
It's hard to separate any member of Led Zeppelin when every member played an important part in making them the most forceful quartet ever, but Plant and Page played a pretty equal part in playing the face of the band.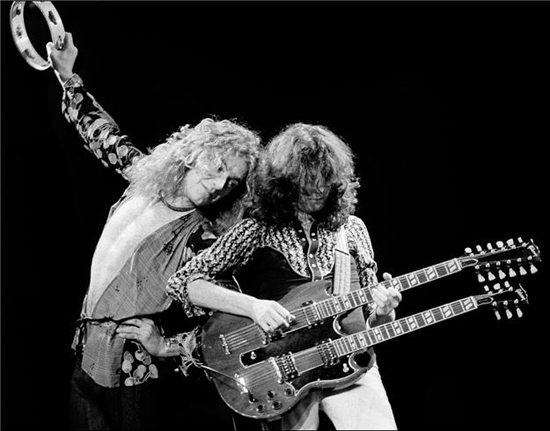 2. John Lennon and Paul McCartney (the Beatles)
It's a wonder that these two didn't make it to first place, because their effect on music (and in fact, the whole of western popular culture) has been so influential that the history books will remember them for all time. Bigger than Jesus? Maybe.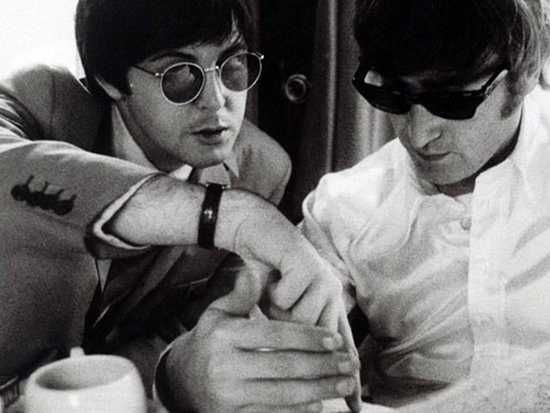 1. Tenacious D
Jack Black and Kyle Gass gave acoustic rock a shot in the arm when it could have been relegated to the lesser leagues next to regular bombastic rock. Instead, they showed that acoustic songwriting can be funny, intelligent and even heavy - and that's before they pull out the electric guitars and collaborate with heavy weights like Dave Grohl for a real rock session.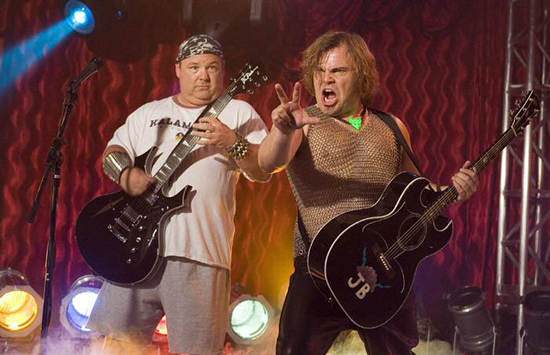 Who is your favorite rock duos? Let us know in the comments.