Top 15 Most Challenging Songs to Play on Guitar
As voted by UG community.
UG Team
Ultimate Guitar

UG Team
UG editorial team. A group of people who are passionate about guitar and music in general.
Posted Feb 19, 2016 06:13 PM
This week's traditional Wednesday Question saw the UG community discussing the matter of trickiest songs to play on guitar.
Plenty of votes and suggestions we got, all of which were neatly summed up into a Top 15 rundown.
The goods await below.
15. King Crimson - Fracture
King Crimson mastermind Robert Fripp has described "Fracture" off 1974's "Starless and Bible Black" as one of the most difficult pieces he ever performed, and that says quite a bit. We're looking at a chaotic 11-minute track packed with many dynamic changes and tricky bits. A great piece to kick off the list. Here's what the folks of UG community had to say:
Travislausch: "That song is a fucking BITCH to play. +1"
Arfing Thumb: "One should never underestimate Fripp's guitar skills."
14. Necrophagist - Symbiotic in Theory
While you folks agreed that quite a few tracks from German technical death metallers Necrophagist are more than eligible, "Symbiotic in Theory" surfaced as the most upvoted one. Not long, but technical to the max, the tune comes off the band's 2004 masterpiece "Epitaph."
13. Andy McKee - Drifting
Taking yet another major turn in terms of musical style, the title of the Lucky 13 this week goes to Andy McKee and his hit track "Drifting." Every guitarist out there probably saw this one at least once, and believe it or not, it's nearly 10 years old.
12. Jon Gomm - Passionflower
Up next is another acoustic guitar master, Mr. Jon Gomm and "Passionflower." Once again we're looking at heavy percussion, this time around spiced up with some neat tuner tricks.
11. Guthrie Govan - Waves
Guthrie Govan was a shoo-in for this one, and here he is at No. 11 with "Waves" - the opening track of his first, and so far only solo album "Erotic Cakes." Here's what the UG panel noted:
Triface: "Those crazy stretches right at the beginning... But it sounds so melodic and awesome that you keep practicing it and end up with a cramp."
10. Cacophony - Speed Metal Symphony
When you put together guitar masters Jason Becker and Marty Friedman, you get Cacophony, one of the most technical guitar acts of all time. Representing them on this week's list, you folks voted for the title track of their 1987 debut album "Speed Metal Symphony." Lotsa shreddin' goin' on here... A few words from the UG panel:
iommi600: "My reaction to the arpeggios: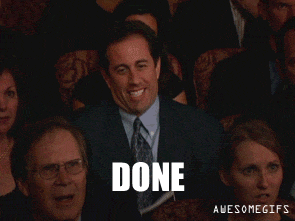 reconssuck: "Pfft easy, I can play that song...
.
..On bass..."
9. Jason Becker - Perpetual Burn
Well this turned out nicely - after Becker, Becker once again. This time around his signature solo piece - the title track of Jason's 1988 debut album "Perpetual Burn."
8. Cannibal Corpse - Frantic Disembowelment
Picking it up a notch, death metal behemoths Cannibal Corpse are up next with with "Frantic Disembowelment." According yo you folks, playing this song so it sounds "clean" is no mean feat.
7. Megadeth - Tornado of Souls
After Becker appeared twice on the list, Marty now also gets to make a second entry, thanks to what is universally hailed as one of the finest guitar solos of all time - Megadeth's "Tornado of Souls." The big question UG community has about this one is, "How can I do pull from 17 to 10?"
6. Dire Straits - Sultans of Swing
Not exactly an obvious choice, but getting Dire Straits' "Sultans of Swing" just right is not an easy task. A song doesn't have to consist of mind-boggling shredding to be challenging to play, and it's cool to see you folks acknowledge that. BloodDuster noted about this one: "Personally I really struggled with 'Sultans of Swing,' getting the right 'groove' is hard."
5. Dream Theater - The Dance of Eternity
As is often the case with Dream Theater, this song is not just a struggle to play on guitar, but for any instrument involved. Released on 1999's "Metropolis Pt. 2: Scenes From a Memory," the "Dance of Eternity" has just about as many time signature changes you can pack within 6 minutes. A few words from the UG panel:
Shreddguitarist: "It does have easy parts, like the passage consisting only of open Bs. The guitar solo, on the other hand, is no walk in the park. And whilst the guitar proficiency needed may not be as extreme as other Petrucci songs, the complex structures and meters (time signatures) mean that is challenging anyway, so yes, it is 'hard for guitar.'"
Triface: "Tried learning this because I thought, 'Hey that sounds fun!' Trying to memorize many small variations of a riff (that you cannot half-ass because they're all the same note duration and the thing that actually changes is the time signature) is NOT fun. Not fun at all."
4. Racer X - Technical Difficulties
Paul Gilbert is the star in this one - Racer X and "Technical Difficulties." The title says it all...
3. DragonForce - Through the Fire and Flames
An obvious choice here - the most difficult song on Guitar Hero, elephant Nintendo sounds so far away n' all that - DragonForce and "Through the Fire and Flames."
2. Eric Johnson - Cliffs of Dover
Silver medal this week goes to Eric Johnson and "Cliffs of Dover." As the man's signature tune, the song sees Eric utilizing a variety of techniques, all while putting musicality first. As leoca1996 explained, "It requires a master level of lots of unusual techniques like string skipping, alternate picking, chicken picking... It's also a long instrumental song, full of changes, so it's not very easy to remember the whole guitar part."
1. Animals as Leaders - CAFO
At the throne of UG this week, give it up for Mr. Tosin Abasi and Animals as Leaders' "CAFO"! Released as a part of the band's 2009 self-titled debut album, the song was entirely recorded by Tosin, with Periphery's Misha Mansoor handling a fair share of production and mastering duties. Here's what you folks had to say:
Vppark2: "Yeah, that thumb slapping technique is ridiculous."
Travislausch: "Came here just to find some AAL."
PAWNlol: "More like ANYTHING by Animals as Leaders."
Honorable mentions include Shawn Lane's "Time Is the Enemy," "anything by Beyond Creation," Paco De Lucia and "Entre Dos Aguas," Steve Vai's "For the Love of God," Joe Satriani's "Satch Boogie," Buckethead and "Jordan," and staple Symphony X tune "Sea of Lies."
Honorable prank votes include the intro to Metallica's "Nothing Else Matters" (this one got the gold actually), "Any Meshuggah song when you only own a 6-string," (which technically isn't far from the truth), John Cage's "4'33"," Al Bundy's "Sandwich Solo," Deep Purple's "Smoke on the Water," "that song Lil Wayne was playing live. Seemed pretty hard to pull it off," and Napalm Death epic "You Suffer."
And that wraps it up! Stay tuned until next week for yet another edition of WQ...