UG IQ Contest: New Batch of Awesome Prizes From D'Addario
Don't miss your chance.
Niass
Ultimate Guitar

Niass
Serial Walken comma user. Stroopwafel enthusiast.
Posted Mar 12, 2017 09:29 PM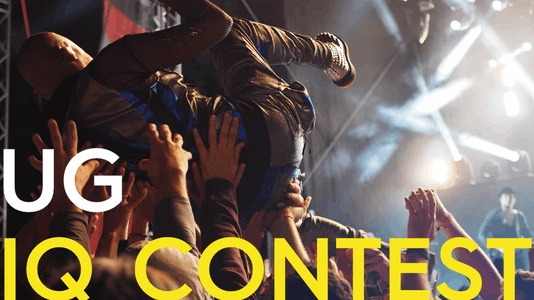 D'Addario is a family-owned one of the world's largest manufacturer of musical instrument strings, mostly for guitars, based on Long Island, New York. You can find the whole exciting history of the family success on the D'Addario website.

The thing you probably didn't know about D'Addario is that these guys have their own foundation, a unique non-profit grant-making organization. Their mission is to "provide monetary and product support to high-quality sustainable music instruction programs on the frontline to improve access to music education".
Music education builds self-confidence, creativity, discipline and the ability to reconcile conflicting ideas. If your program is aligned with these beliefs and goals, we want to help.
Watch a quick video about the foundation or visit their website to get more information (or apply for their grand ;-) )

Foundation is not the only way D'Addario supports musicians. We are glad to announce that another round of UG IQ Contest is sponsored by the world's largest manufacturer of musical instrument strings.
The grand prize includes

A pack of NYXL1046 + A pack of Nickel Bronze NB1253 + Pedalboard Kit + NS Micro Headstock Tuner + American Stage 15' Kill Switch Instrument Cable + D'Addario T-shirt + Acoustic CinchFit 

2nd place will get a pack of NYXL1046 + a pack of Nickel Bronze NB1253 + Eclipse Tuner + American Stage 15' Instrument Cable + D'addario T-shirt 

3rd place will get a pack of NYXL1046 + a pack of Nickel Bronze NB1253 + D'addario T-shirt 
Check out the pictures of these prizes on the Forum.
How to win
It is pretty much simple, all you need is to gain as much UG IQ as you can during March 12th - March 18th.
Here is a small FAQ for you:
What actions count towards the UG IQ contest?
Every time you submit a tablature, a chord sheet or an article to the site you receive UG IQ points. This list includes publishing articles, lessons, and reviews, submitting chords, text tabs or Power Tabs / Guitar Pro tabs, receiving Trophies and your actions in the Pending Approval queue. The full list of actions that get you UG IQ points is available on the What is UG IQ? page.
Who is eligible to participate in contests?
All Ultimate Guitar users, except for admins, the UG staff, and banned users, are eligible to take a part in contests. UG IQ Contest grand prize winners are excluded from the next 2 Contests, however, they can participate in UG IQ Special.
When do they start and end?
99% of the time they start at 12:01 AM (EDT) on Sunday and end at 11:59 PM (EDT) on Saturday. Every contribution approved and published on ultimate-guitar.com during contest counts (a type of contribution may vary for UG IQ Special).
Where can I see the current UG IQ rankings?
Active contests are displayed on the ultimate-guitar.com main page. UG IQ Top Users section reflects current top and connected to UG IQ Contest.
Here is the direct link to UG IQ Contest on the Top 100 Users page.
Need more information?
Check out this What is UG IQ Contest/Special? page