UG IQ Contest Results: User From Finland Wins Prizes From D'Addario
And a few words about tabs for instrumental songs.
Niass
Ultimate Guitar

Niass
Serial Walken comma user. Stroopwafel enthusiast.
Posted Jan 10, 2017 12:23 PM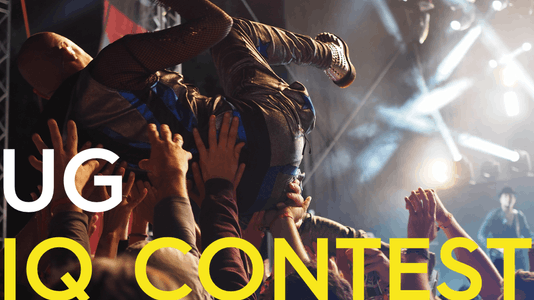 The most recent contest was sponsored by D'Addario. The grand prize was pretty expensive and included
1) 5 packs of NYXL1046
2) Pedalboard Kit Eclipse Tuner
3) NS Micro Headstock Tuner
4) American Stage 15' Instrument Cable
5) American Stage 15' Kill Switch Instrument Cable
While 2nd - 5th places were to get Nickel Bronze NB1253 and D'addario T-shirt each.
It took us a while to publish the results because of the New Year break, but now it's time to tell you the outcome of the latest UG IQ Contest.
Things don't always go smooth with the UG contests. Users keep finding ways to abuse the system. But this time was special as he turned out to be a level V Author.
He added strumming patterns to numerous versions of one song and got the IQ points. Doesn't sound that bad, right? We deducted some points from him for that, however, upon investigating a little bit more we had to remove almost all of the tabs he submitted recently because of one simple reason. They were bad.
While chord tabs are the great thing you can't expect someone to play complicated instrumental songs with solos and various techniques by using chord sequences only. So, in the end, we decided not only to delete the tabs but also to add a new rule concerning instrumental songs.

Tablatures for instrumental songs
You can add tabs with simple chords sequences only if an instrumental song doesn't include additional more complicated parts, like riffs and solos. Otherwise, you should make an entire tab.

Find more FAQ on Tabs Pending Approval FAQ
Anyway, the winners of this contest are:
1. Varjolintu - 2236 points 
2. blackxfuture - 955 points
3. NeoMvsEu - 897 points
4. Davetran - 770 points
5. Pedro11Henrique - 755 points
Thanks for taking part, everyone, and stay tuned for the next UG IQ Contest!