UG IQ Contest: Submit Tabs and Win a Custom Guitar
Your chance to get a custom Elixir Strings 'Screaming E' guitar or 3 New OPTIWEB Coated Electric Guitar Strings sets.
Shura_FYI
Ultimate Guitar

Shura_FYI
Posted Mar 19, 2017 05:31 PM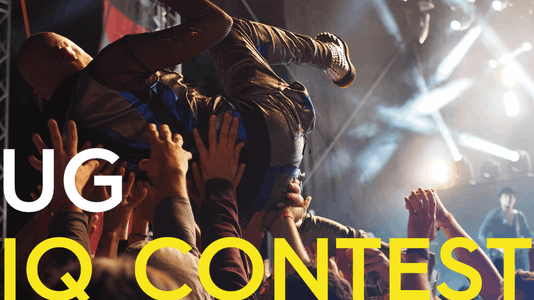 Elixir Strings - leader in guitar string coating technology - now introducing its new OPTIWEB™ Coating for electric guitar strings.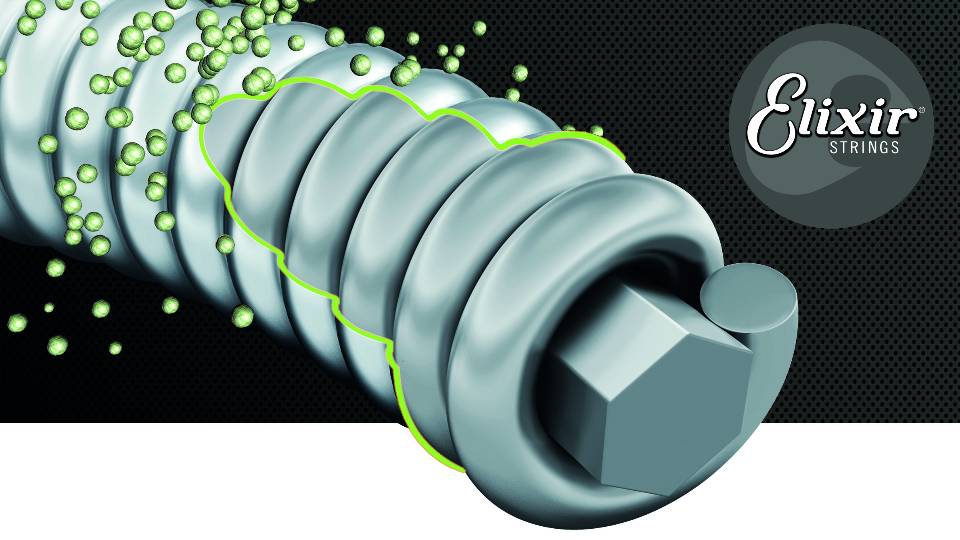 Elixir Strings is the only brand to coat the entire string, protecting not only the outer string surface, but also the gaps between the windings. You have longer tone-life at your fingertips than with any other string, coated or uncoated**.
With less time spent changing strings you have more time creating those tabs to upload to UG and win one of the following great prizes:
What to win: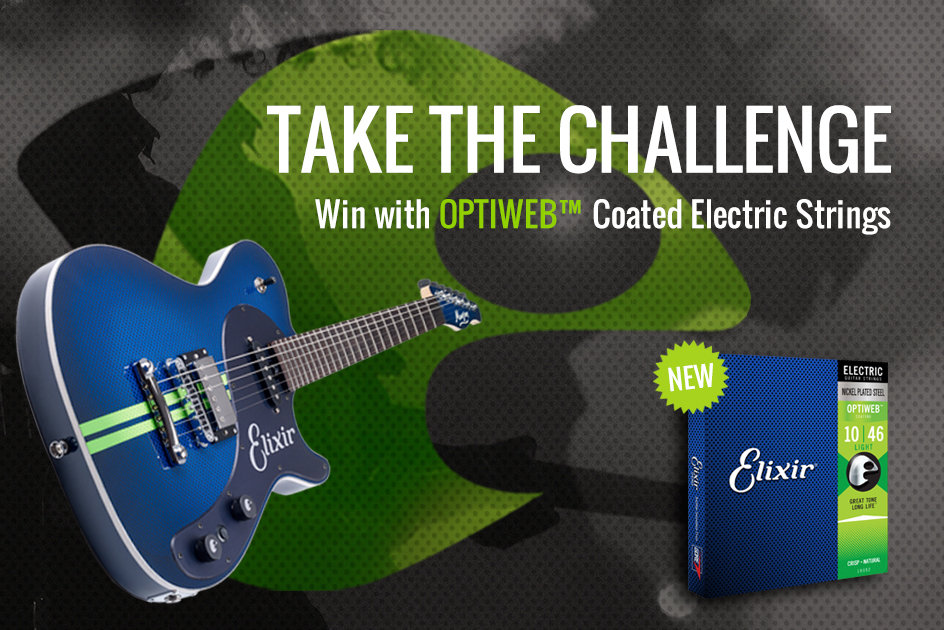 - Our Grand prize is this top-spec Custom Elixir Strings 'Screaming E' Guitar, made by British Guitar Makers Manson - worth over $3,000.
- Or 3 sets of the new Elixir OPTIWEB Coated Electric Strings - for the performance of an uncoated string, with the long lasting tone-life of Elixir Strings.
Are you playing uncoated strings?
Time to take the OPTIWEB Coating Challenge
Get ready to be surprized. In extensive field research, guitarists couldn't tell the difference between OPTIWEB Coated Electric Strings and uncoated electric strings. Listen and compare for yourself in this interactive tone comparison tool: https://www.elixirstrings.com/experience
OPTIWEB Coated Electric Strings sound and feel indistinguishable from uncoated strings*:
Crisp tone show after show, session after session
Natural feel and grip for ultimate playability
Longer tone life for less frequent string changes
Check them out - available March onwards at your authorized retailer. 
*Elixir Strings electric tone and feel field trials. **Elixir Strings player survey
How to win
It is pretty much simple, all you need is to gain as much UG IQ as you can during March 19th - Apr 1st.
Here is a small FAQ for you:
What actions count towards the UG IQ contest?
Every time you submit a tablature, a chord sheet or an article to the site you receive UG IQ points. This list includes publishing articles, lessons, and reviews, submitting chords, text tabs or Power Tabs / Guitar Pro tabs, receiving Trophies and your actions in the Pending Approval queue. The full list of actions that get you UG IQ points is available on the What is UG IQ? page.
Who is eligible to participate in contests?
All Ultimate Guitar users, except for admins, the UG staff, and banned users, are eligible to take a part in contests. UG IQ Contest grand prize winners are excluded from the next 2 Contests, however, they can participate in UG IQ Special.
When do they start and end?
99% of the time they start at 12:01 AM (EDT) on Sunday and end at 11:59 PM (EDT) on Saturday. Every contribution approved and published on ultimate-guitar.com during contest counts (a type of contribution may vary for UG IQ Special).
Where can I see the current UG IQ rankings?
Active contests are displayed on the ultimate-guitar.com main page. UG IQ Top Users section reflects current top and connected to UG IQ Contest.
Here is the direct link to UG IQ Contest on the Top 100 Users page.
Need more information?
Check out this What is UG IQ Contest/Special? page