A7X: How Working With Tool/QOTSA Producer Joe Barresi Impacted Our New Album
Mr. Barresi is also known for his work with Clutch, Coheed & Cambria, Chevelle, Wolfmother, and more.
jomatami
Ultimate Guitar

jomatami
UG News editor since early 2013. King Crimson fan. I handle the 'news' around here.
Posted Jan 11, 2017 09:34 PM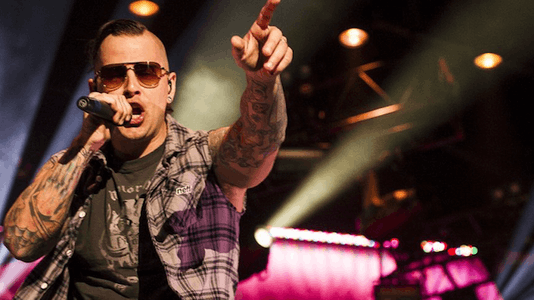 Avenged Sevenfold frontman M. Shadows recently discussed the impact producer Joe Barresi had on the band's new album "The Stage."
Some of the records Mr. Barresi worked on as a producer, engineer or mixer include QOTSA's self-titled album and "Lullabies to Paralyze," Tool's "10,000 Days," Coheed & Cambria's "Year of The Black Rainbow," and more.
Asked by Full Metal Jackie on how the boys managed to capture the live vibe on "The Stage," Shadows replied (via Blabbermouth): "[By working with] a great producer. Joe Barresi brought a lot of new things to the table. And one thing that I had never done was to do full-song vocal takes, where you sing from the very first lyric all the way to the end of the song, and as your voice starts straining, and as it gets a little more tough on the vocals, you get that live feel."
He continued: "In a live performance, you can't just stop because it doesn't sound right or your voice doesn't feel right; you've gotta go [and] you've gotta push through it. And so for me, just having that… you know, where the tape starts rolling and you start recording and you're not stopping and you're going and you start getting these moments where you get more of a live feel, because you're just going for it.
"We did that with the drums as well, and with the guitars as well; we kind of just sat there and said, 'As things start getting more strained and you start having to push harder, it's got more of that live feel.' So we went with that based off of Joe's recommendation."