Julian Casablancas' New Album 'Tyranny' Will Be Released on a Cigarette Lighter
The Strokes frontman is going to "light it up" for sure.
UG Team
Ultimate Guitar

UG Team
UG editorial team. A group of people who are passionate about guitar and music in general.
Posted Sep 03, 2014 08:47 AM
Julian Casablancas, lead singer of the Strokes, will release his second solo album "Tyranny" on 13 October on Cult Records. The album will be released on CD, LP, cassette and, somewhat more surprisingly, a USB in the shape of a cigarette lighter.
The first single, an 11 minute track "Human Sadness" has just been released onto iTunes. Watch the album trailer below.
As reported by Consequence of Sound Casablancas has also revealed the album artwork and the 12 song tracklist.
A statement from the label explains: "The album incorporates world underground music from the '70s and '80s, hardcore/punk and modern harmony, using modern and analog recording and sampling techniques."
The band's first US tour (which Julian Casablancas says will "melt peoples' faces off") kicks off on Thursday 16 October in Philadelphia, PA.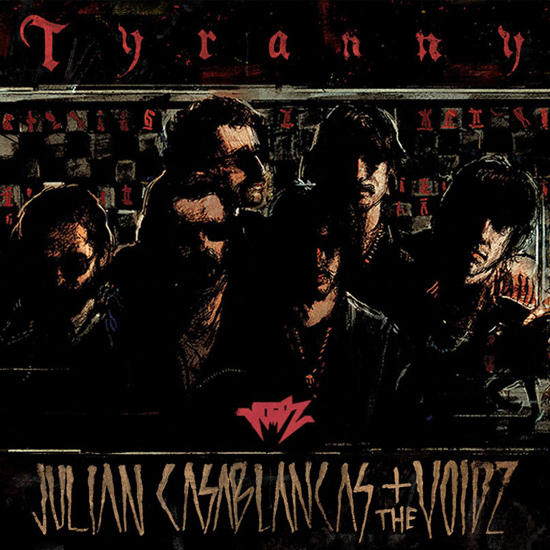 The 'Tyranny' tracklisting is:
1. Take Me in Your Army
2. Crunch Punch
3. M.utually A.ssured D.estruction
4. Human Sadness
5. Where No Eagles Fly
6. Father Electricity
7. Johan Von Bronx
8. Business Dog
9. Xerox
10. Dare I Care11. Nintendo Blood12. Off to War…