Listen: QOTSA Streaming New Single 'The Evil Has Landed,' Fans Say It Sounds Like Them Crooked Vultures
New album "Villains" coming August 25.
jomatami
Ultimate Guitar

jomatami
UG News editor since early 2013. King Crimson fan. I handle the 'news' around here.
Posted Aug 10, 2017 07:27 PM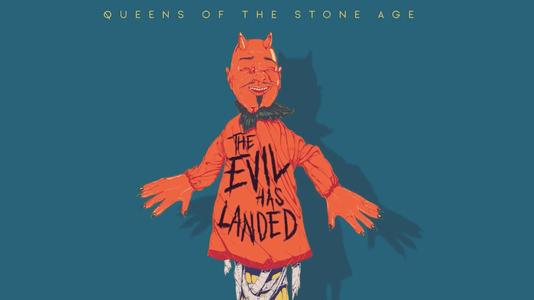 Queens of the Stone Age are streaming "The Evil Has Landed" as the second single off their upcoming album "Villains," due out on August 25.

Frontman Josh Homme stated about the album:
"The title 'Villains' isn't a political statement. It has nothing to do with Trump or any of that shit. It's simply 1) a word that looks fantastic and 2) a comment on the three versions of every scenario: yours, mine and what actually happened...

"Everyone needs someone or something to rail against - their villain - same as it ever was. You can't control that. The only thing you can really control is when you let go."
Among notable comments, a solid portion of people agrees the tune has a strong Them Crooked Vultures vibe.

You can check out the latest tune and the album's lead single "The Way You Used to Do" in the embedded players below.